The main reason why site owners are hesitant to add a group chat on their site is because of chat spam. No one wants their site to be overloaded with spam. A group chat infested with spam does not benefit it in the long run.
Good thing that we have a way to fight these pesky chat spammers.

Here are ways you can fight chat spam, trolls, or hateful speech in your group chat.
How does it work?
There are many ways you can fight chat spam in your group chat. Here are some of them.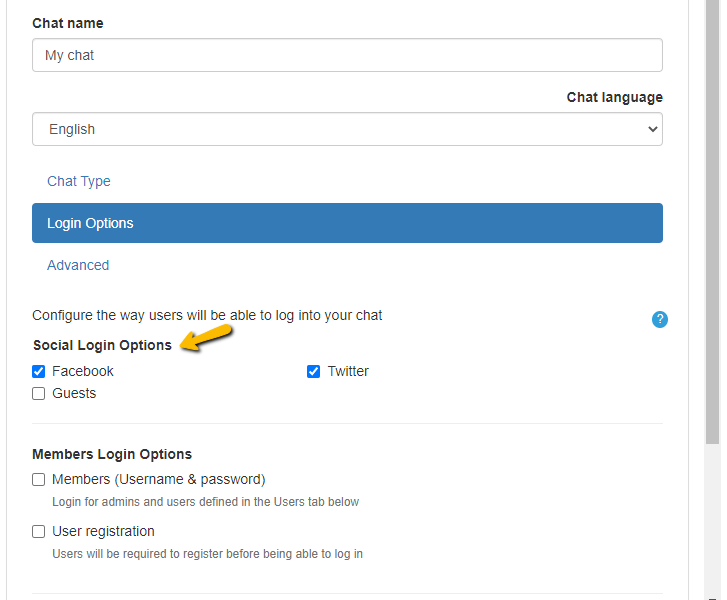 First, offer your group chat to limited login options such as Facebook and Twitter accounts only. By doing this, you can eliminate anonymous spam. Since the accounts are connected to their Facebook and Twitter accounts, you will see the users who are spamming your chat. If you want to keep your chat spam-free, then consider this as your top option as eliminating anonymous users can minimize the chances of possible spam right off the bat.
However, even when you limit the chat to Facebook and Twitter users only, there's still a possibility that spammers may enter. In the rare instance that this does happen, admins can ban and disconnect users.
How can you ban and disconnect users?
In your group chat room, admins have special privileges. This means that only they can do these specific actions. Banning and disconnecting users are a part of this.
To ban or disconnect a user, you need to click on the user's name on the users' list.
After that, you will see the gear button at the upper right corner of the private chat.
Lastly, choose if you want to ban or disconnect the spammer from your group chat.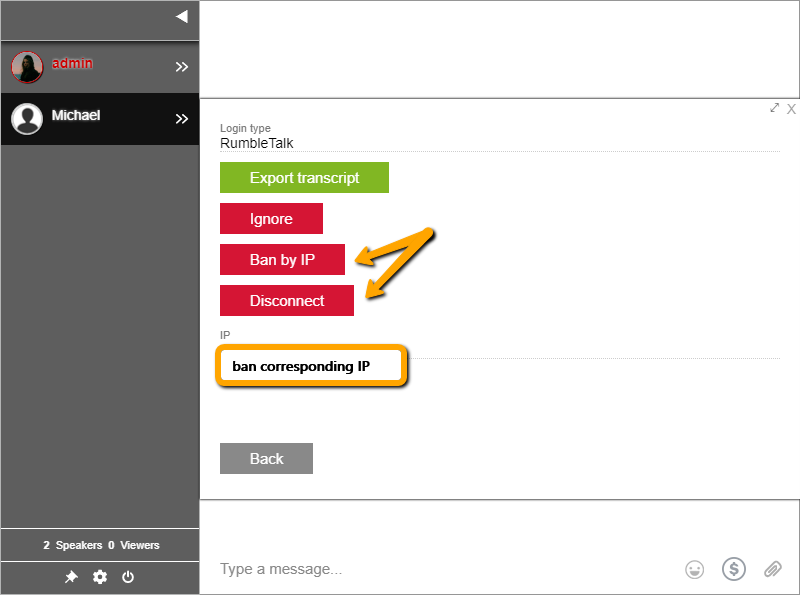 So if someone uses their Facebook or Twitter account to spam, then you've got it covered.
Blacklist words to avoid chat spam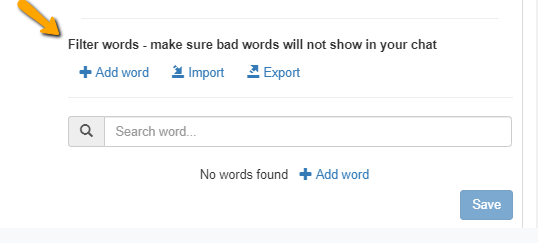 Before it gets to that point, you can prevent spammers from using certain words with the blacklist control. This allows the chat owner to ban certain words from appearing in the chat, e.g., hate speech or competitors' names.
With these words on the blacklist, the majority of spammers will be warned and will not be able to send those kinds of messages.
Avoiding chat spam with the help of your admins
To have more control over what messages come in and out of the group chat room, you can use the moderated chat.
The moderated chat allows admins to pre-approve messages. Only approved messages will appear in the chat.
To set-up moderated chat, here are the steps that you need to do.
Open Settings > General & Logins in your admin panel.
Choose Moderated chat as your chat type in the settings.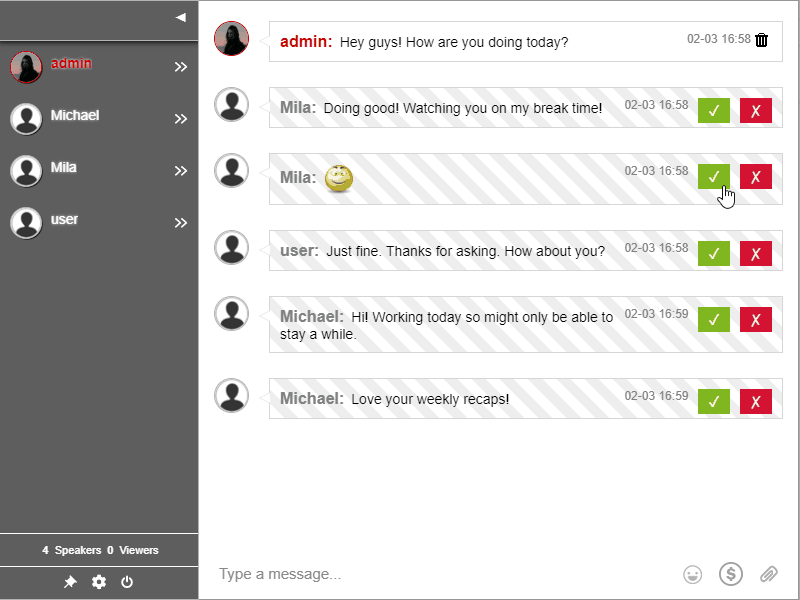 You can see more information about moderated chat here.
RumbleTalk prevents chat spam by allowing chat owners to limit the login options and blacklist words.
Also, chat admins can control the chat by moderating the chat. These features are essential for every site to fight chat spam.
Follow us on Facebook and Twitter for more updates.
Get a chat for your site. Sign up here.