We are happy to add a new chat type: the private chat type. Chat owners and users will be able to chat privately in a one-on-one chat.
Since the private chat is different from a group chat, what are actually the differences?
Let's talk about them here.
What is a private chat?
Private chat is a chat type where users can talk with other users through one-on-one private chats only.
What does this mean for chat owners and users?
This means that the private chat type is only for one on one chats, there is no group chat. It is kind of a mingling chat, where everyone in the chat can talk to anyone.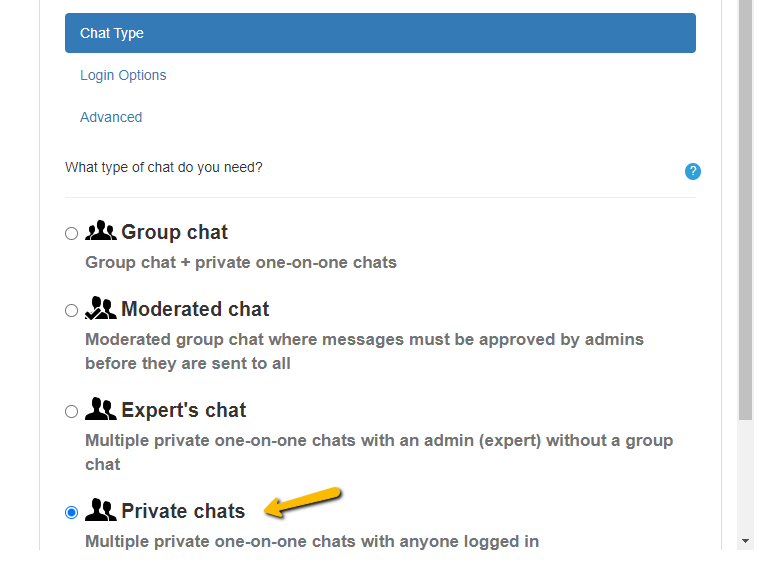 How does it differ from the group chat?
In a private chat, users won't have to clutter up the group chat when all they need to contact is one or two members in the chat room.
Rather than using the group chat, you can use the private chat to mingle with others.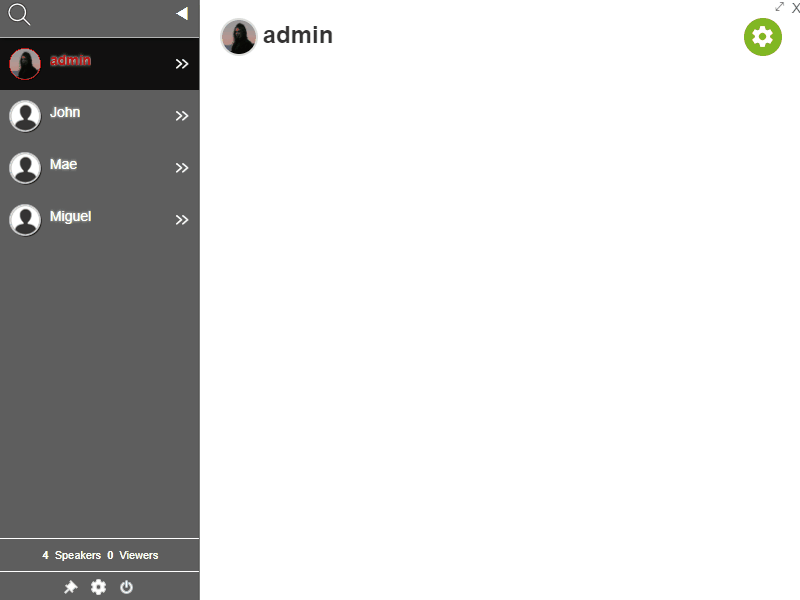 Think of it as like the expert's chat in design, but now you can chat with anyone not just with the admins.

Anyone can start a private 1:1 chat, provided that they are online/signed in to the chat room.
Use the private chat as a social chat
Planning to use your chat as a social chat where anyone can mingle? Then, open your chat to all and enable all log-in options.
When they see your chat and like what they see, then they can log-in through the log-in options that you enable for your chat room.
To open your chat to everyone, here's what you need to do.
Go to Settings > General & Logins.
Click Login Options.
Tick all the boxes on Social Login Options and Members Login Options.
When you enable that option, anyone will be able to log in to your chat room.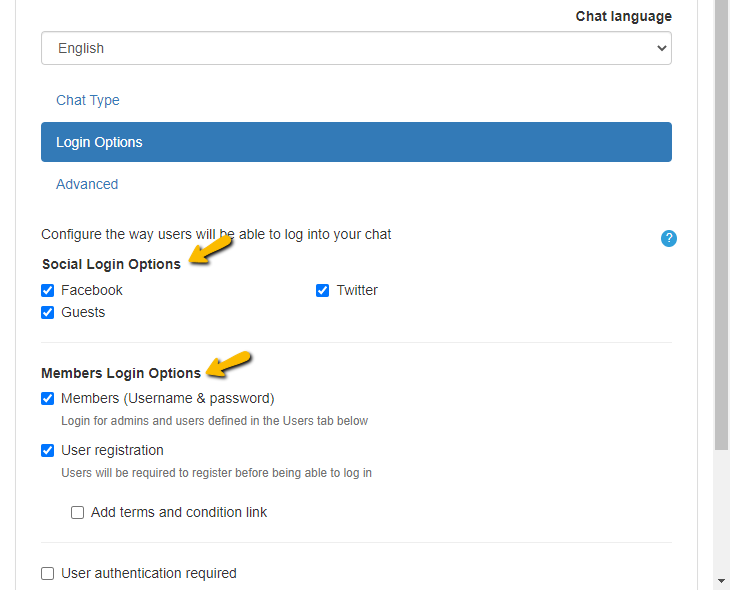 Chat privately with everyone
With the new private chat type, you now have the most secure, flexible way to connect with your chat visitors.
If you're looking for a new private chat on the market, then try our new private chat type. It's not only for mingling with others, but you can also use it for private meetings, discussions, and anything that needs security.
Register on the RumbleTalk website to use the private chat.