Change your user chat status is now available with the RumbleTalk group chat platform.

Yes, you might have your chat open. However, you might not be active all time. So, instead of letting chatters guess your chat status, why not show if you're active or not?
This newly added feature lets you show your user chat status in three ways. Let us show you how it works.
Different user chat statuses
In the new feature, you can set your user chat status in three ways.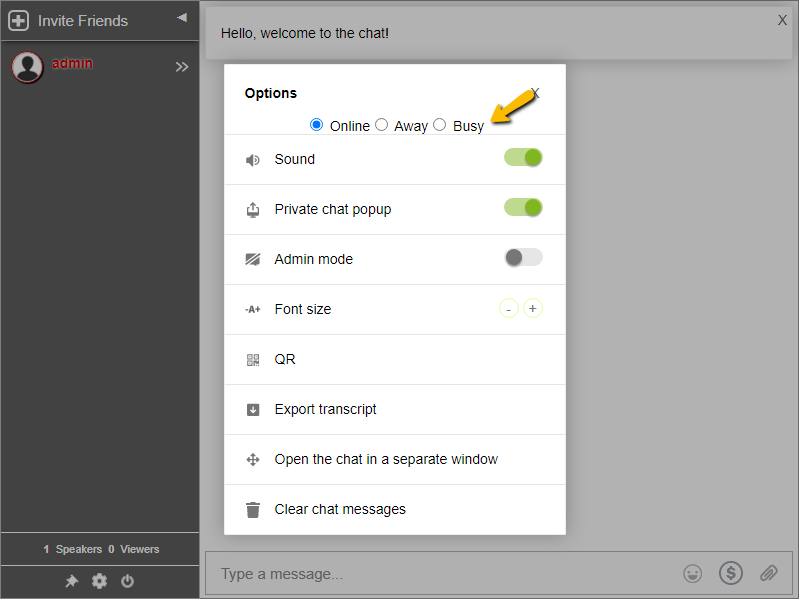 Online
Busy
Away
Online means that you're online and can chat anytime. Busy is when you're willing to chat, but not able to reply immediately. Offline is when you're not able to reply.
You might have just forgot to log out or something like that. With this, you can notify your chatters whether you're in the chat or not.
How to change your chat status
In the chat room, you will see the gear icon below. This is the chat settings.
When you click on it, the chat settings will appear. You will see the different chat statuses there.
Choose from online, busy, or away to let your chatters know your status.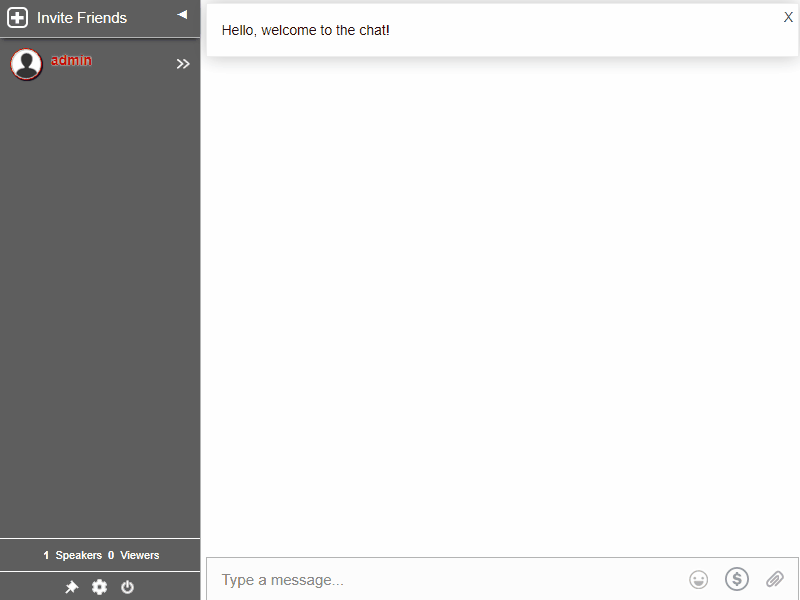 This feature is available for the group chat and moderated chat types.
When you change your chat status to away or busy, your chatters will see it when they hover over your name.
Here's a visual example of how it looks like.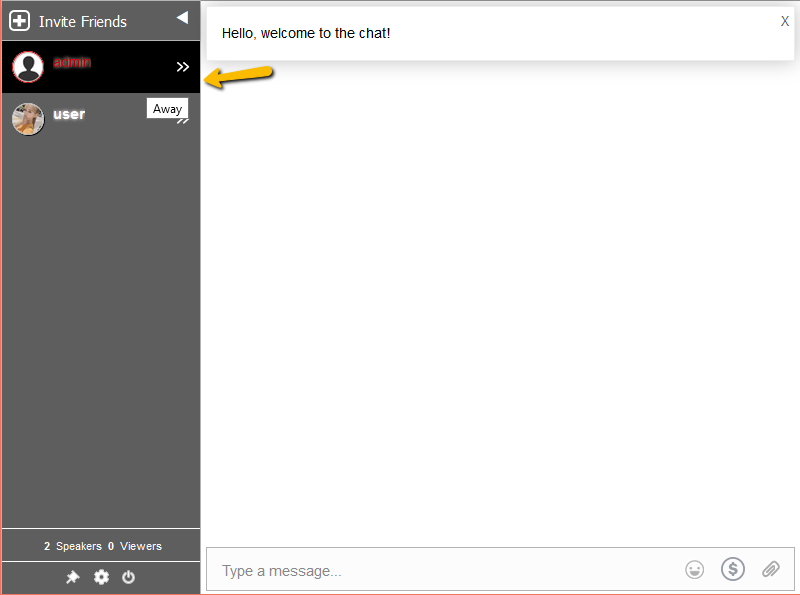 Furthermore, when you change your chat status to away, your chatters won't be able to send you private messages.
Changing your user chat status
Since we're all chatting away right now, we might as well use features that are catered to our advantage. By adding this feature, we want to improve your user experience.
On that note, we have updated our knowledge base with new articles and videos. You can check that out if you want to know more about the admin panel, some FAQs, and even tips.
Follow us also on Twitter and Facebook as we post daily about random tidbits, tips and tricks, and useful information you can use in your chat.