With RumbleTalk, you can easily monetize your group chat. InChatPay and PayConnect are two features that will help you do that.
Online donations, payments, and paid membership are trends right now. While creating a group chat is easy, managing those is another topic. It's another task in itself.
Well, let us help you with that. InChatPay and PayConnect can make monetization easier. By using RumbleTalk, you can connect your PayPal account in one click. Then, you can proceed to set up your monetized group chat in just a few minutes.
Let's talk about donations and private payments first. Then, let's talk about membership fees and limited access.
All about donations and private payments
Now that almost everything can be done online, donations and private payments are a part of that. Taking it to the next step, you can easily collect donations and private payments in a group chat.
So, how can you do that? The answer lies in InChatPay. Over here at RumbleTalk, we call that as InChatPay.
InChatPay covers all donations and private payments. Churches and non-profit organizations can use the group chat to collect donations.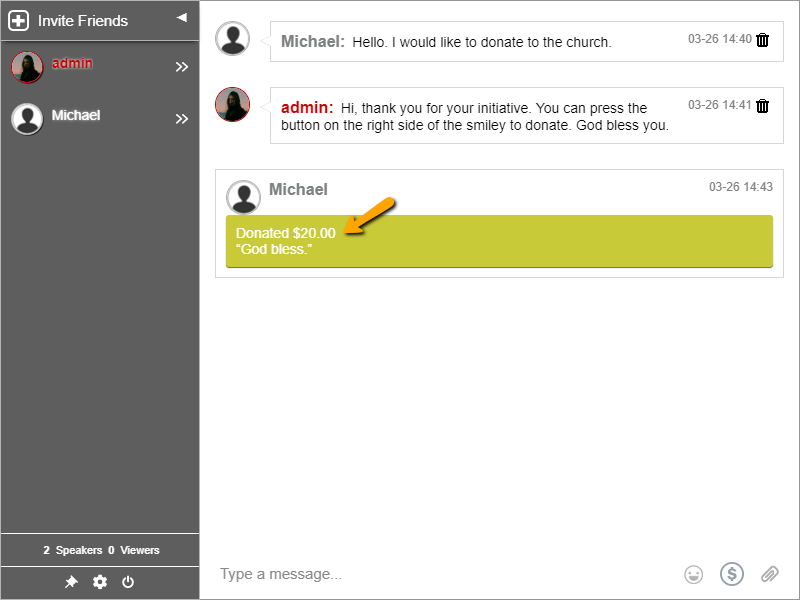 You can put your cause in the group chat as a welcome message or just a normal message.
For small businesses or entrepreneurs, you can use private payment requests to collect payments from your customers. The private payment request is only accessible in the private chat. Also, the admin needs to send a request before a user can pay.
Unlike donations, private payments have transaction fees. RumbleTalk keeps 10% of the commission, while you get 90%. Not a bad deal, right?
Access and membership fees
What do you do when you want to add access and membership fees? You use PayConnect. PayConnect is used for access and membership fees.
Firstly, you can add an access fee to let a user enter the group chat for a specific time. The time limit can be from minutes to weeks. This is limited paid access for chat members.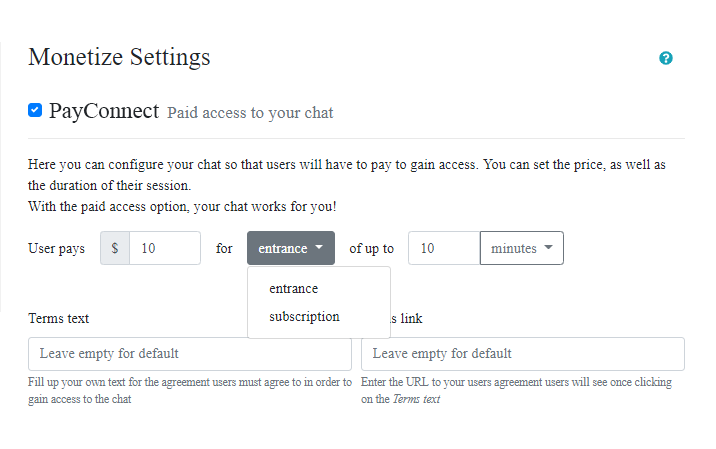 Next, membership fees are unlimited access to your chat members. It's a special subscription for your members to have unlimited access to your group chat. If you choose this kind of PayConnect for your members, you can choose from monthly or annual membership.
When you monetize your group chat, you can add your chat terms and conditions. There are two choices:
Terms text – You fully declare the terms before the users can enter your group chat. It will be shown on the payment popup.
Terms link – You put a link where your terms and conditions can be found.
Members should always agree to the terms before entering the chat.
Once that's all set up, you can check any payment that's made on your chat. It will all be labeled on Monetize Records that you can find on your admin panel.
Records of any payment are shown. It will show the following:
Date
Payer
Amount
Status (new, paid, and refunded)
Country
Type
Here's an example of how your records will look like when your members have paid.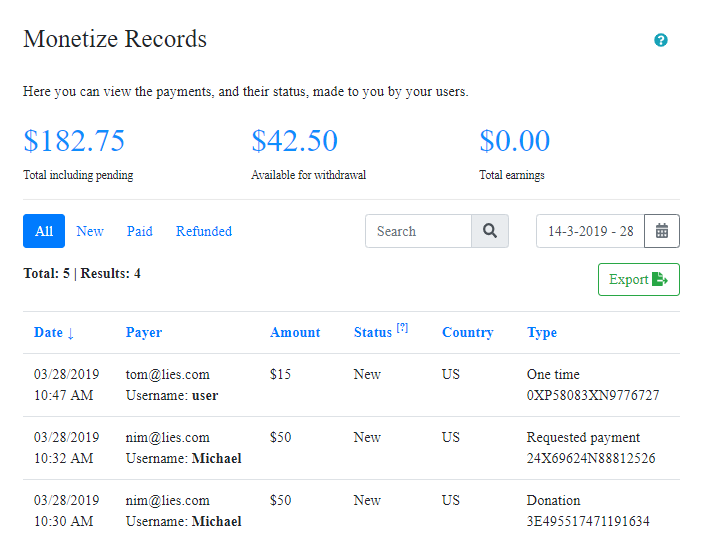 You will see in the last section (Type) what kind of payment has been made.
Monetize your group chat
InChatPay and PayConnect are features that you should know if you want to monetize your group chat.
Monetization comes in different kinds of ways. From donations to membership fees, you have to know what you want for your group chat.
If you want to combine them all, you can also choose to do that. It's up to you. Try all combinations and see what works best for your group chat.
You can check out the detailed information on this page. Since RumbleTalk has lots of monetization options, you can read about it. Then, you can use it on any kind of chat type.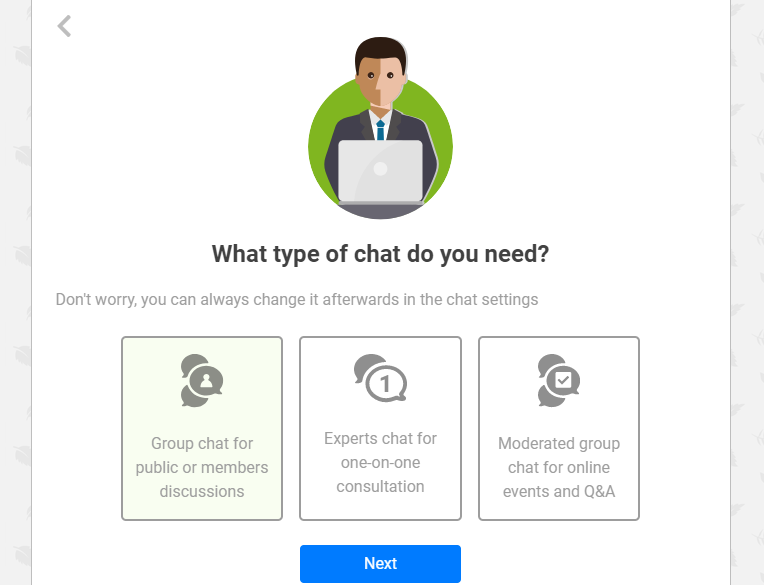 Not familiar with RumbleTalk's chat types? Sign up and you can choose a chat type for your chat.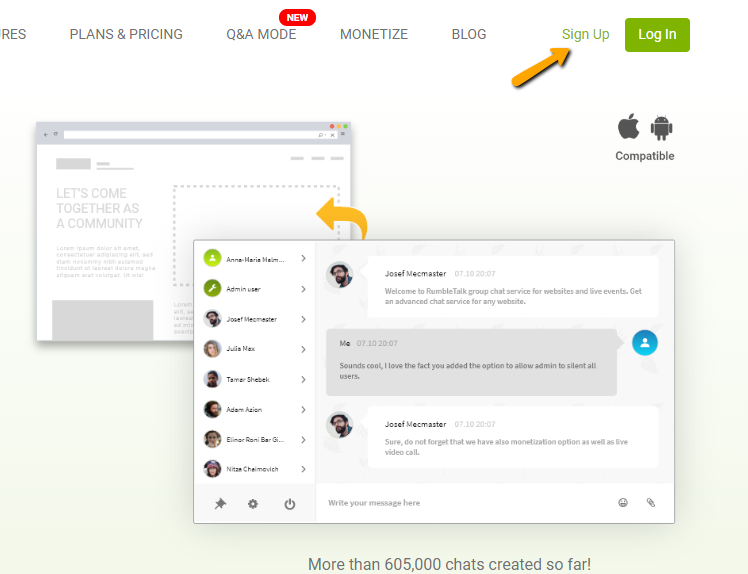 Have any questions for us? You can send us a DM on Twitter or message us on Facebook. Also, you can contact support for any technical questions or inquiries.
Do you like reading blogs like this or just keeping up with the latest RumbleTalk news and updates? Read our blog and follow us on our social media pages to stay updated.