It was a great pleasure to once again be part of SolarWinds' event, THWACKcamp.
As a platform, we do not always know what our group chats are used for. But in this event held by Solar winds, we were involved in the process long before the event (creating the mention feature). The company used RumbleTalk at their THWACKcamp event for the second year.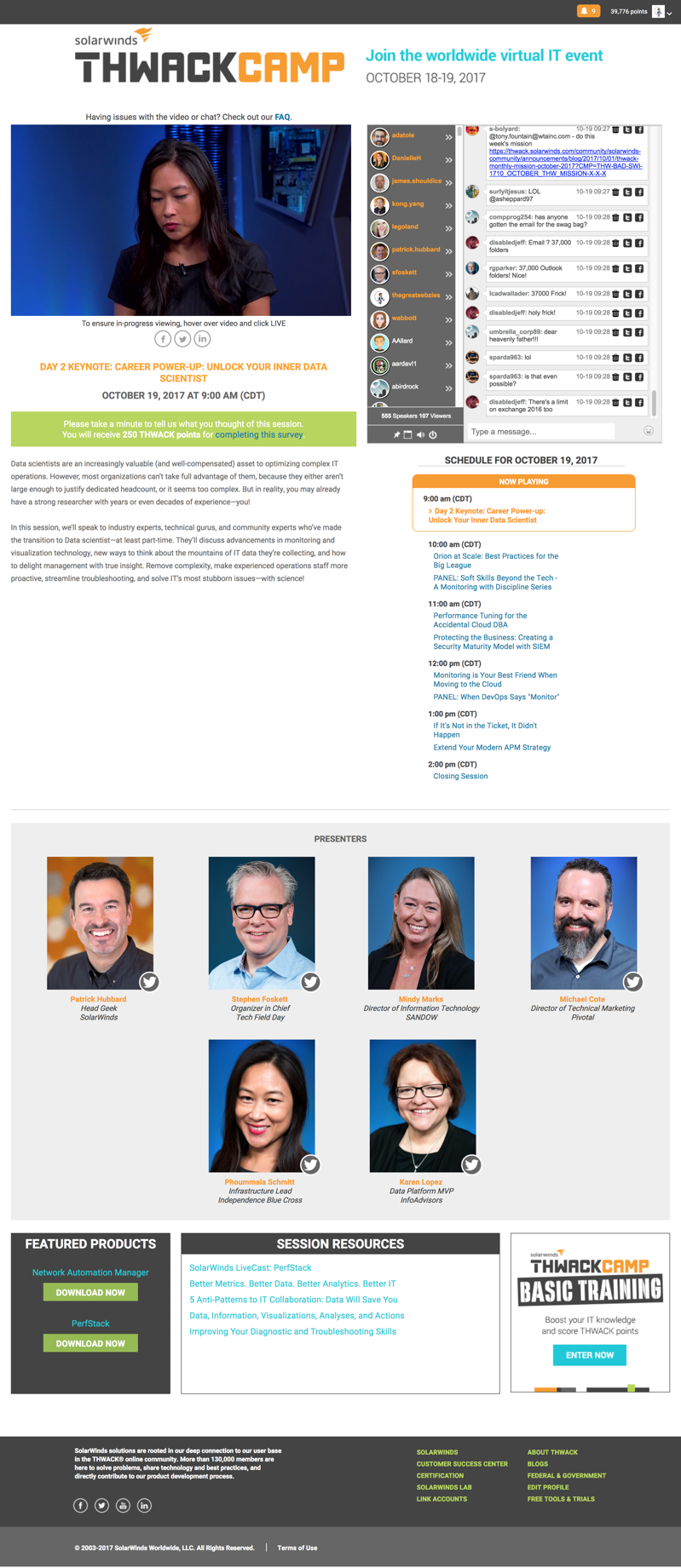 During the event that included many chats going on in parallel (with hundreds of chatters in each), we monitored the platform closely and found some of the subjects very interesting. The speakers were engaging and the participants were extremely involved.
So, What Was the THWACKcamp Event All About?
Well, THWACK has thousands of users who regularly exchange ideas and solutions with respect to SolarWinds' products. Chances are that if you are trying to create a complex alert and having issues, there is a THWACK user who has already solved that issue. In addition, SolarWinds employees from Support, Development, and Product Management regularly interact with SolarWinds product users on THWACK, so they may also be able to help a customer solve a technical problem and/or challenges.
During the event, there were various topics that were discussed, how to's, and future development.
Once again, it was great to be part of the event this year, and we are already looking forward to THWACKcamp 2018!