In a way, we're all busy with our daily lives. Not everyone can stay in a chat 24/7. Many customers are asking us how to schedule a chat.
We try to summarize the options you have using the RumbleTalk chat platform.
Take the chat offline
When you're not around, you can take your chat offline. No one can enter the chat room. The chat will show a message that it's currently offline.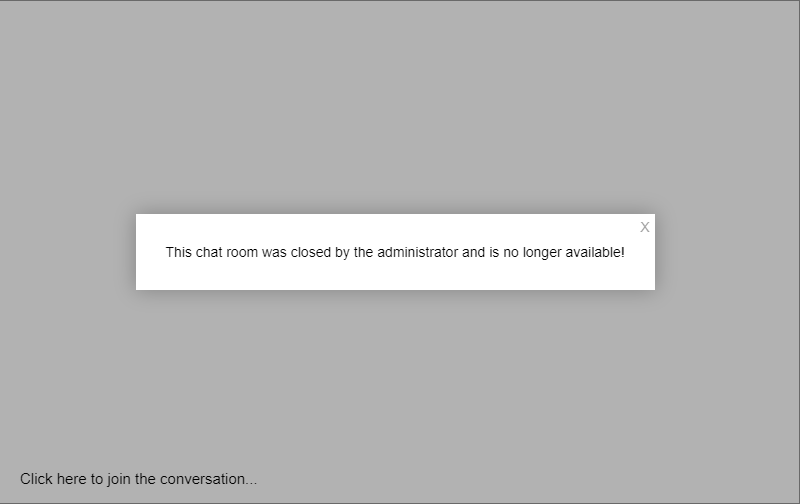 To take your chat offline, go to your admin panel.
Choose Chat Operations.
Click Chat status.
It will then verify if you want to take the chat offline. Choose Yes, take the chat offline.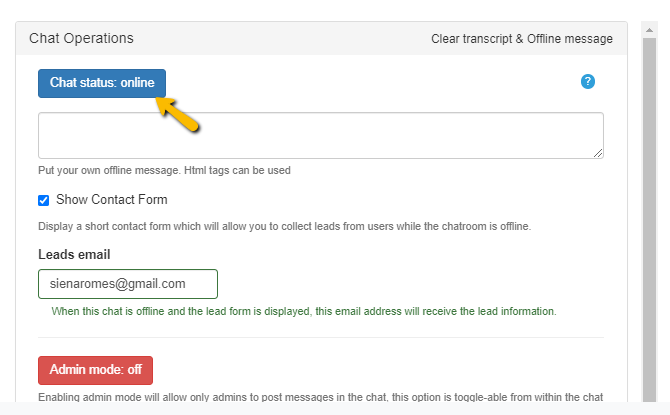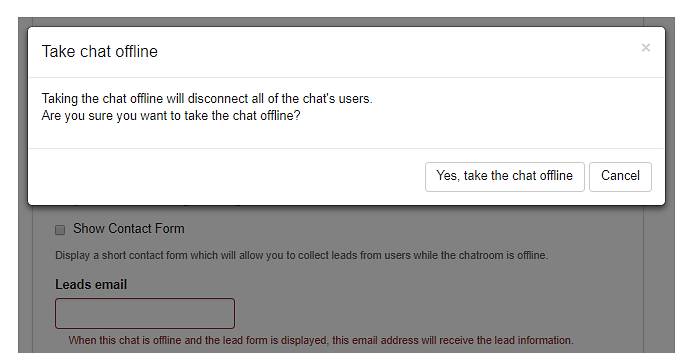 Schedule a chat
Now that you know how to take your chat offline, this means that you can add a special message with a date, e.g., schedule a chat.
Did you see that you can add an offline message in the Chat operations option? What does this mean?
It means that you can leave a message for users who visited your chat room while it's offline. In that way, they will know when the chat will be online again.
You can schedule a chat by doing this. Add a message that the chat room will be open for all on your chosen time. You can do this every day or for days that you're just too busy.
As long as your chat is offline, you can leave details on when you'll get back.
Leave contact details
While your chat is offline, users cannot reach you. Therefore, you should leave your contact details just in case there's an emergency.
When you chat is offline, you can show a contact form where your users can reach you.
You should also leave an email address. When the chat is offline and the lead form is displayed, this email address will receive the lead information.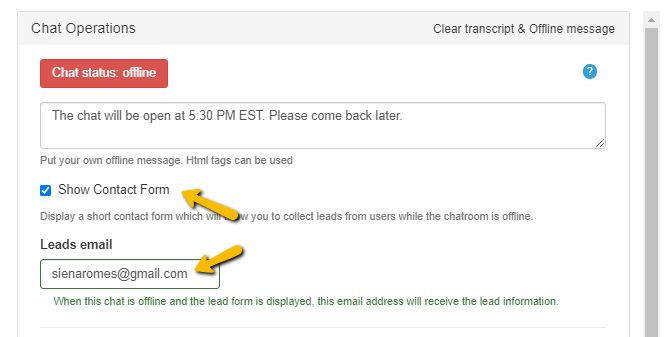 Chats, meetings, and more
Scheduling is not only for chats, but you can also use it for meetings, discussions, and live events. As long as you have a specific time that you want to open your chat to chatters, scheduling a chat is possible.
Are you a RumbleTalk user and not familiar with this kind of feature? If yes, then head on over to our YouTube channel. We post different videos on products, FAQs, and features you might not know yet!
If this is your first time seeing RumbleTalk, then welcome! Create your own chat at www.rumbletalk.com and play with the different products and features that our platform has to offer!