In the world of instant messaging and social media, as a freelancer, you prefer to have your work online.
Working online does not only mean a work-from-home set-up but also communicating online.
This trend has piloted the use of chat platforms to engage with clients, teams, or supervisors. What makes chat platforms different is that it combined the features of instant messaging and social media.
So, what does this mean for you as a freelancer? Chat platforms let you attach your media files, talk to clients, answer questions, sell your product/service, and much more.
Many freelancers are already taking this step. How about you?
Are you still thinking why you should shift to a chat platform? Then, here are the reasons why you should.
1. Chat with your clients
When you have a chat platform, you can also use it as your contact page. Link your clients to your chat and they can ask questions if they have any.
Since some would want to chat about certain topics or things, a group chat is good. You can talk with your employer, HR, or anyone as long as they're logged in.
You can even save a copy of your chat by exporting the chat transcript. The same goes for your employer's end.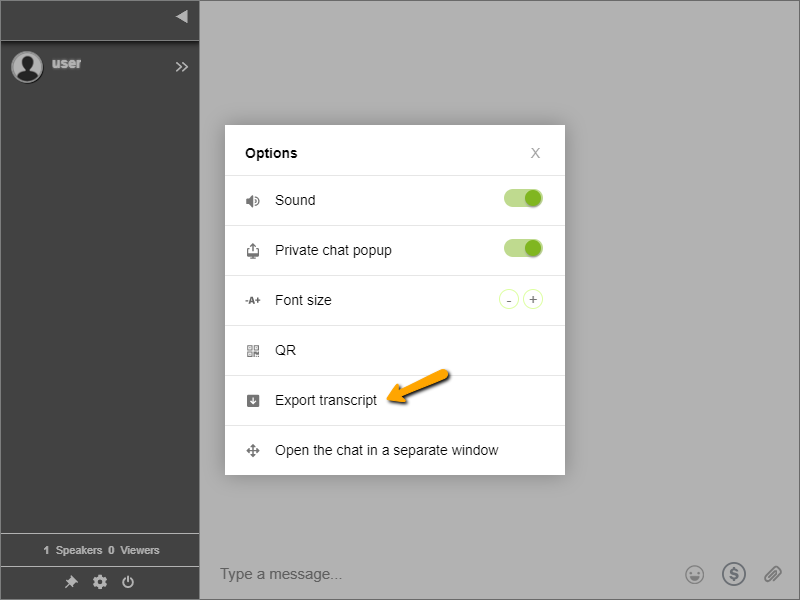 If you want to close a deal, then you can use the private chat for sensitive information. Also, you can do a one-on-one call to discuss your terms.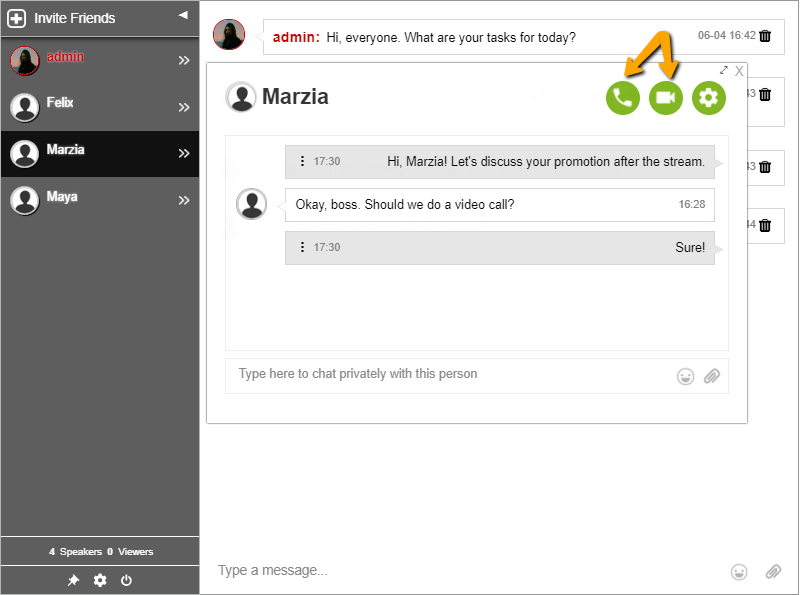 2. Minisite as your portfolio
Did you know that you can create a minisite on RumbleTalk? With Rumble Pages, you can create a minisite that you can edit.
Change the elements to your liking, and then you have your own freelancer portfolio. Put your contact details, your website, your social media pages, and you can even link a YouTube video.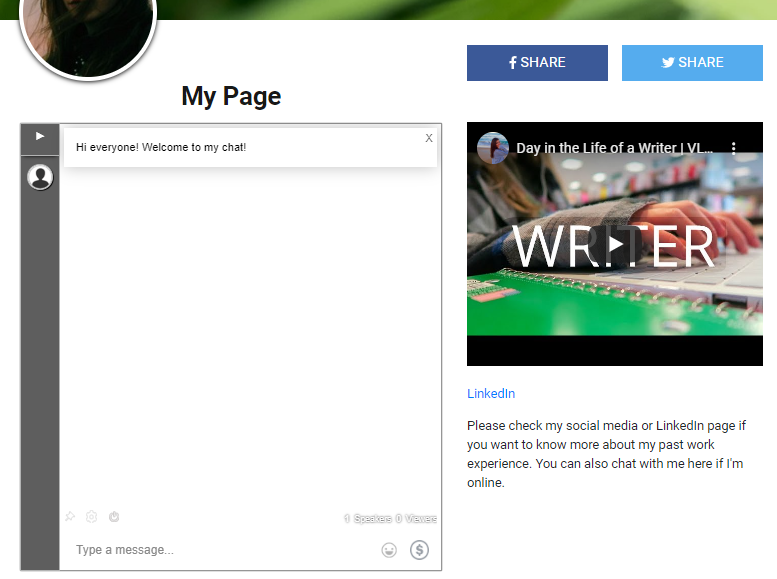 As a freelancer, use this to your advantage where you can create a short video about yourself and interested clients can just watch that to know more about your skills.
Best of all, Rumble Pages comes with its own chat. If clients want to chat, then they can contact you directly on your minisite.
3. Set your prices as a freelancer
With third-party websites, they always take a huge cut of your total payment. It can be from 30% to as high as 50%.
With RumbleTalk, we only take 10% as commission fees. That's a great advantage for you as a freelancer. Not only do you get more income, but you also have a platform that lets you set your own prices.
So, as a freelancer, you're free to set any price that you think is acceptable for your skills.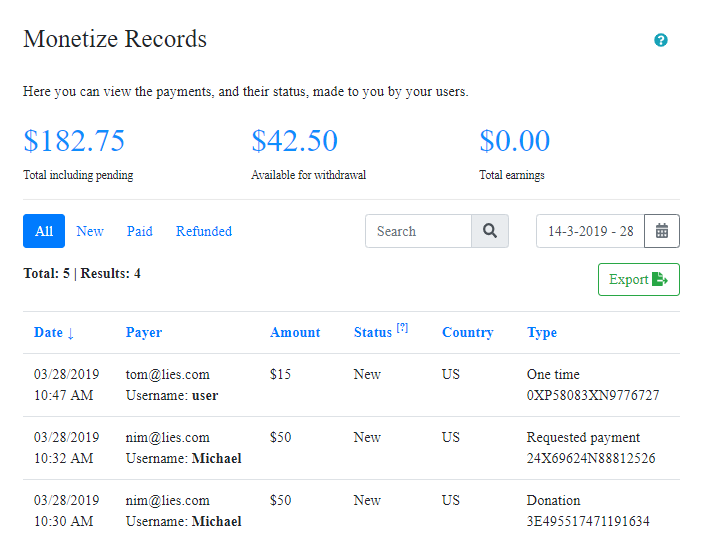 You can ask for payment via a private payment request.
Or if you're using that chat as your primary platform, you can add an entrance or subscription fee before your clients can enter the chat.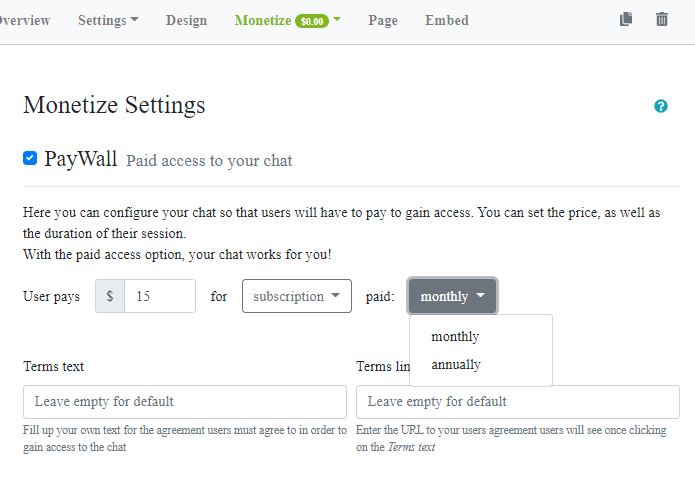 Collect your payments when you reach $50. All payments are made via PayPal, so make sure that you have an account.
4. Convert site visitors to clients
What if your clients visit your minisite and like what they see? They can immediately connect with you; that's a done deal!
When clients see that you're making a way to communicate, then they can feel your professionalism. This means you're ready to work ASAP.
As long as you edit your minisite to what you want it to be, you're bound to get a client interested or avail your service. It's all about how you present yourself and if you made yourself available to contact.
5. Save some money
By using a chat platform, you get everything that you need. You don't need to download this plugin or download that. Every feature that you need for freelancing is here.
Communication is really what's important as a freelancer. If you don't communicate with your client, then your work will suffer the consequences.
As long as you know how the platform works, you can make it work for you. Group chat, minisite, and in-chat payment is the perfect combination for every freelancer.
There are also more features than that, so try to explore your admin panel or read this to know more about the different RumbleTalk products.
Being productive as a freelancer
Now that you've seen what a group chat can do, what's stopping you in creating one? Not only do you get to use the features above, but you also lessen your expense in using other plugins, third-party sites, or software.
Another advantage is you get to be productive. How so? Well, because you get all features in one platform. You don't need to change tabs every minute.
So, what are you waiting for? Try the different chat types if you want to look into what's best for you.
Convinced to get your own chat? Then, register on our website today.