With the advancement of technology, more and more companies have shifted to a work from home set-up. Now that we're experiencing the coronavirus outbreak, this seems to be the most viable option.
The most important question is: How do you create a work from home set-up and how do you gain from it?
At RumbleTalk, we see the needs of individuals and professionals not that familiar with a work from home arrangement. So, if you want to know more about creating one, then continue reading for some useful tips.
1. Setting up a dedicated space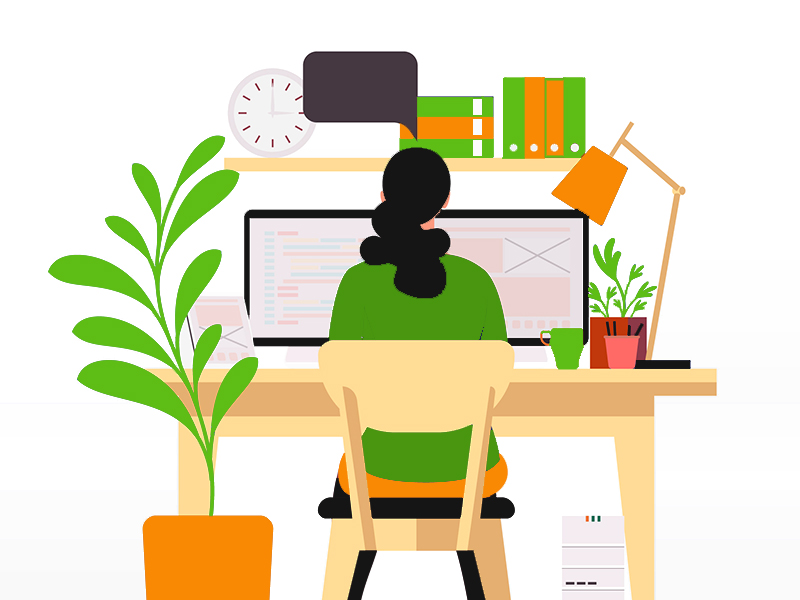 Before you can actually start working from home, you need to set-up a workspace or even a home office. This is where you transition to daily chores to work mode.
If you work on your bed or living room, you'll see that you're not that productive. You feel sleepy or don't have the energy to work. Then, you'll find yourself binge-watching Netflix series.
When creating your workspace, the best tip we can give you is to keep it minimized. Only put the essentials in your workspace such as your desktop/laptop, notepad, pen, and organizer.
If you haven't tried this kind of workspace yet, always note that less is more. The basic pieces of furniture you need will be a sturdy table and a comfortable chair. Other knick-knacks can wait after work.
TIP: Always keep your workspace clean and decluttered.
2. Adopt a schedule
Thinking that work from home means more time to sleep? No. Of course, you can schedule to work late if you're a freelancer. However, if you just shifted from an office to your home, you still have your work hours.
Yes, you don't need to take that long to make yourself presentable in the morning and forget the daily commute. That's already a plus to your sleeping hours. But, it's better if you have a routine.
Just like working in an office set-up, you can schedule your work hours rather than changing schedules according to what time you wake up.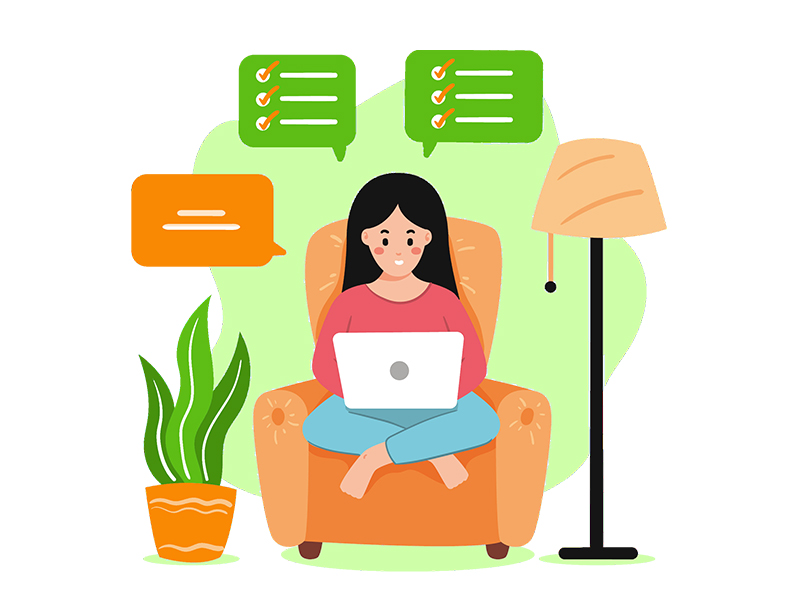 This is the struggle with working from home. As an individual, it's hard to find the balance between responsibility and freedom. There are time trackers and project management tools that you can use.
Your office and management are also factors to consider. If they give you freedom, don't abuse it. Meet your deadlines and check-in with your co-workers and manager from time to time.
3. Stay out of social media sites
Yes, you're itching to go to Facebook or Twitter. We get it. Sometimes work is boring. However, that will be a negative impact on your productivity.
When working from home, sometimes you don't know when to stop. If you really want to check your social media, then do it on your break time. Instill it on your mind that you still have work to do. Social media checking can wait at the end of the day.
We all need a break now and then, especially with the things happening now. But still, be thankful if you have work since others don't have the same opportunity.
4. Creating a work from home set-up with PayConnect
Now that's all discussed, we can talk about how you can create a work from home set-up. If you don't have a company you work for, then this is perfect for you.
As PayConnect is RumbleTalk's solution to gaining income, you can use it for work as well.
PayConnect lets you add paid access to your chat. There are two kinds of paid access.
limited paid access
subscription
These two differ in how customers can enter your chat. Limited paid access lets you charge customers via an entrance fee. They can enter for a few minutes or even a month. This depends on you as the chat owner.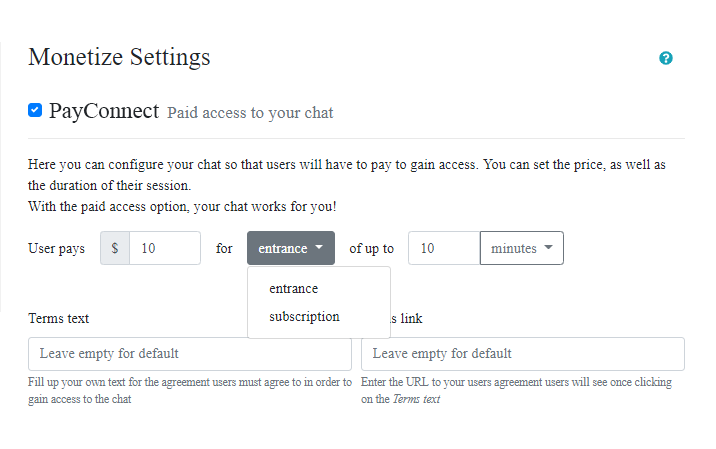 Subscription is a paid access chat that lets customers have longer chat access times. This comes in the form of a subscription fee from months to years. Again, this depends on the chat owner.
If you're interested in how you can collect donations and private payment requests, you can read all about our products here.
Want to step up your work from home game? If you're an advisor/counselor or a professional with the ability to work online, you can check out expert's chat. It's also listed in the blog linked above.
With the expert's chat, you can conduct one-on-one private chats with multiple people simultaneously. If the chat owner is not around, the person on the other line cannot start a conversation.
Also, other chatters cannot see how many people are active or who are active. As the chat owner and admin, only you can see the other chatters. This is why it only acts as a private chat.
Anyone with a RumbleTalk account can use this. So, if you want to take advantage of these features, then create a RumbleTalk account.
If you want to get connected with us, visit us on Facebook or Twitter. We can answer your questions there. Want to reach us through email? Then, feel free to contact Support.