RumbleTalk was chosen to accompany the Live show concert of Vorterix.com.
It was a great Rock show with thousands of participants.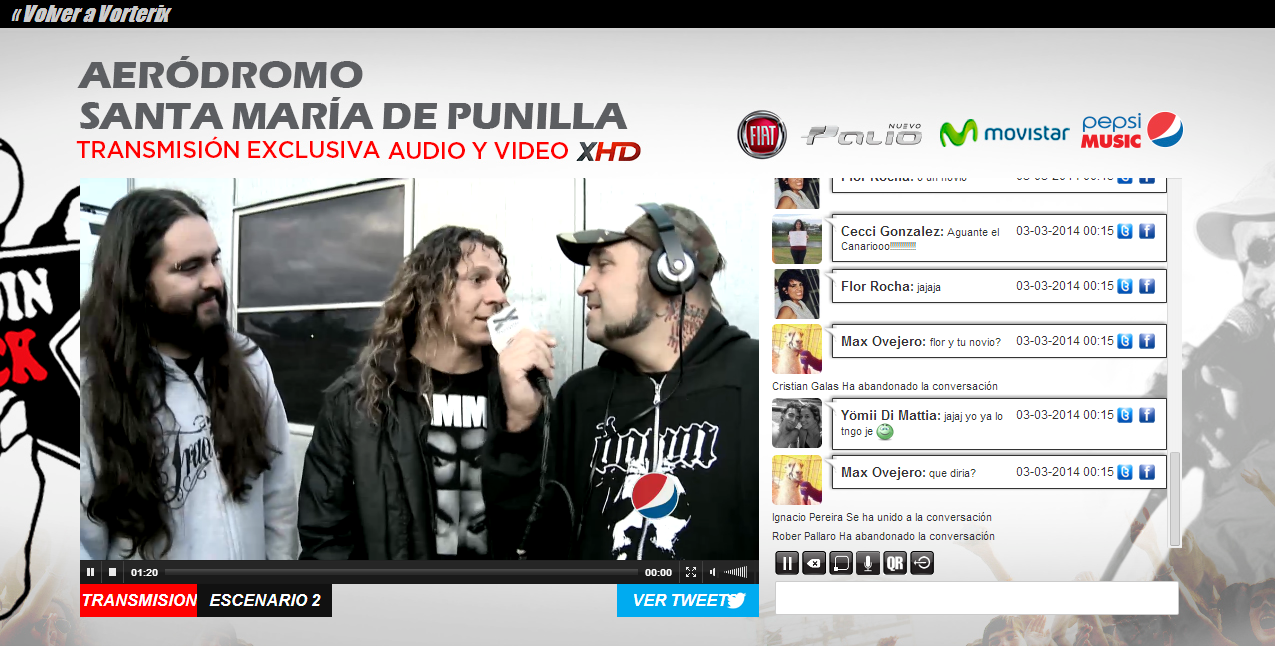 Vorterix.com is the digital division of the project Vorterix. It's responsible for the entire operation of vorterix.com website, in addition of streaming of the radio signal and VOD library production. Overall web production and streaming of live events such as concerts.
Specialties : broadcast media, Web Design, Live Streaming, VOD