We are glad to share with you another usage of RumbleTalk in a special radio station.
The station is Run by Todd Bates which is the Station Owner and On-Air Personality at WHVR Digital Broadcasting.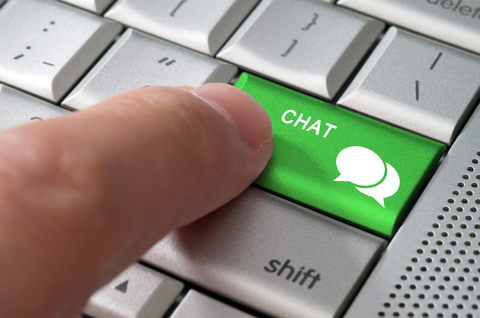 We asked Todd to describe how he uses Rumbletalk chat room in his radio broadcast?
Our chatroom users are both loyal and new listeners who enjoy the ever-growing genre of Talk Radio.  Our chatters enjoy the variety of paranormal based talk programming we provide, and simply LOVE the Rumble Talk Chat room!  They enjoy the features, sharing their messages via Facebook & Twitter, in addition to the mobile use of it!  Our listeners and staff range from 18 years of age to 65 years of age and LOVE their experience!  WHVR Digital Broadcasting has tried several online chatrooms over its 12 years of service, but has finally found one that we can call home!
Could you describe your listeners experience with RumbleTalk?
I have had nothing but a great experience with RumbleTalk! As a Radio Station Owner, it is tough to find that "edge" to put you in touch with your listeners, but the search is now over and I finally found the solution!  With its custom features, super FAST support, and non-flash access, RumbleTalk is my business solution to satisfy our listeners.  I have received nothing but great feedback from our listeners about our chatroom and more discover it everyday!  Keep up the great work RumbleTalk and you have a satisfied customer in WHVR Digital Broadcasting. See you at the show!