How to install RumbleTalk Moodle Chat Plugin?
Download the RumbleTalk Group Chat plugin for Moodle.

Login as admin of your Moodle website.
Login to Moodle as an admin to have full privilege to edit the entire Moodle website. One of these privileges is to add a plugin into your website.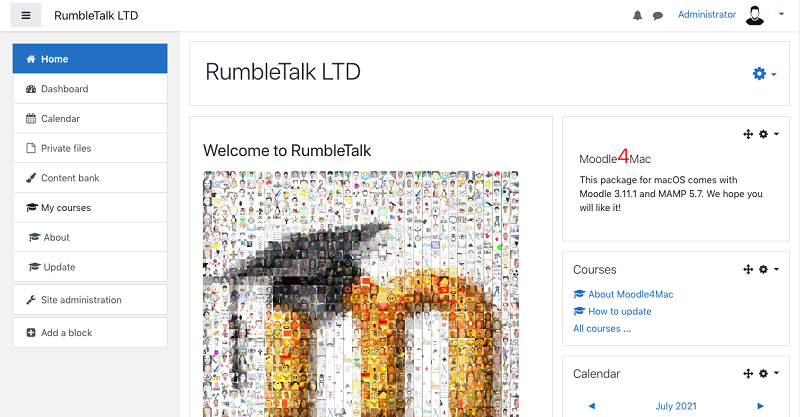 Open Site Administration under the menu list.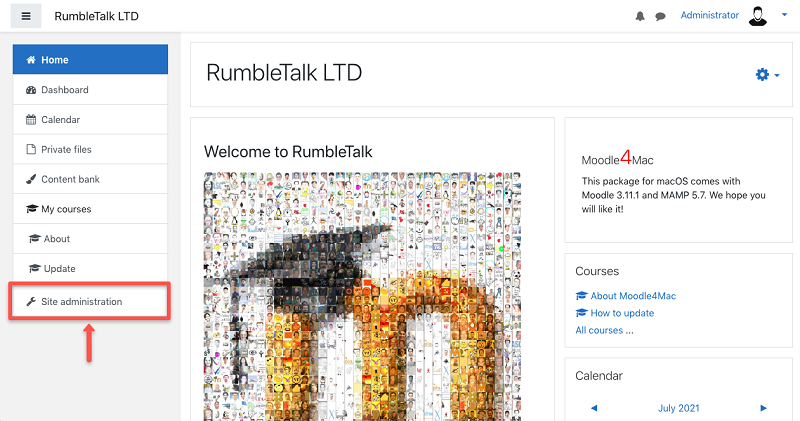 If this is not shown, click the menu list icon (represented by three dash lines) to show the panel for the menu list.
Select the Plugins tab, and choose Install Plugins.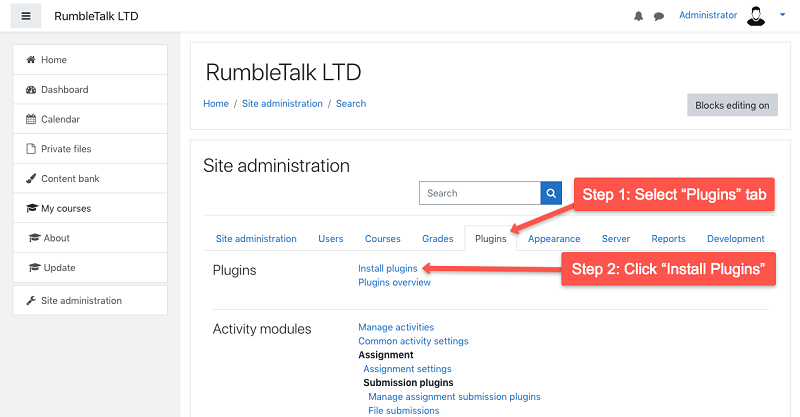 To install the downloaded plugin zip file of RumbleTalk, click the Plugins tab. This will show you the installer.
Install the RumbleTalk Group Chat plugin.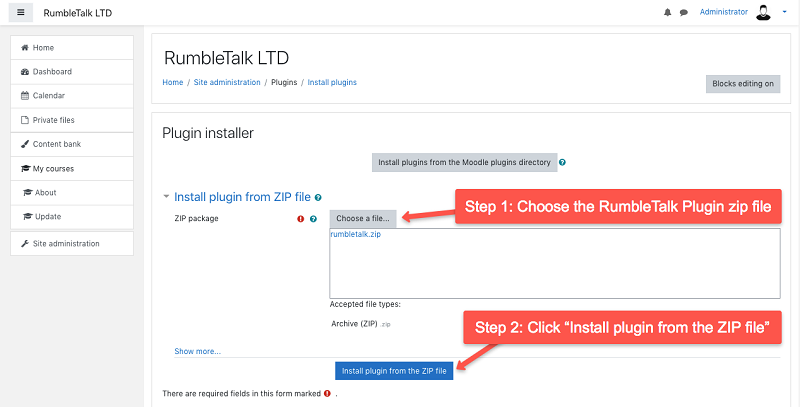 Select the zip file of RumbleTalk Plugin. After placing the zip file of RumbleTalk, confirm the installation by clicking Install plugin from the ZIP file.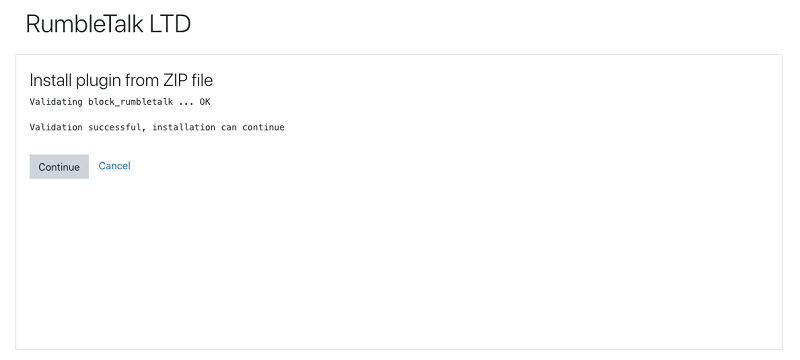 Some pages will appear on Moodle after clicking the install button. Click the Continue button for the following pages.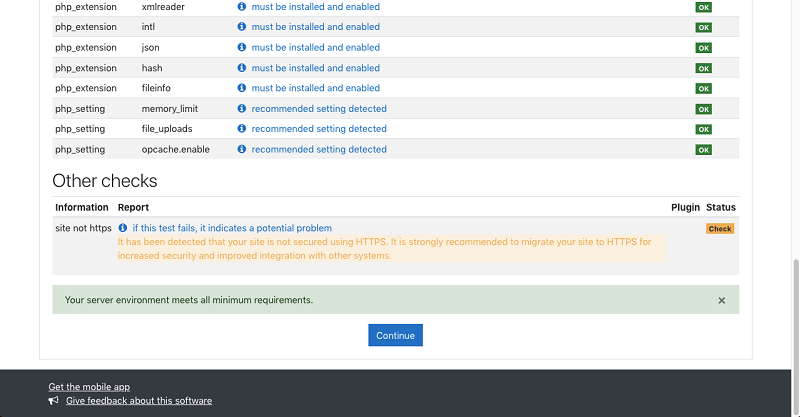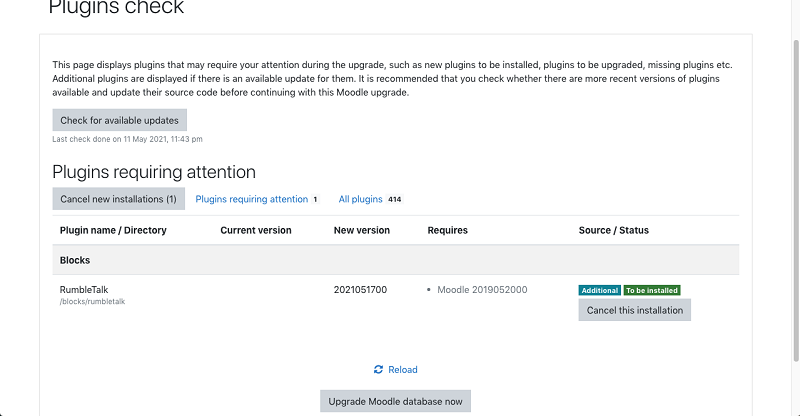 The last page is a Plugins check. Click Upgrade Moodle database now to move on to the last step.
The last step is a Success page. Click Continue to finish the installation.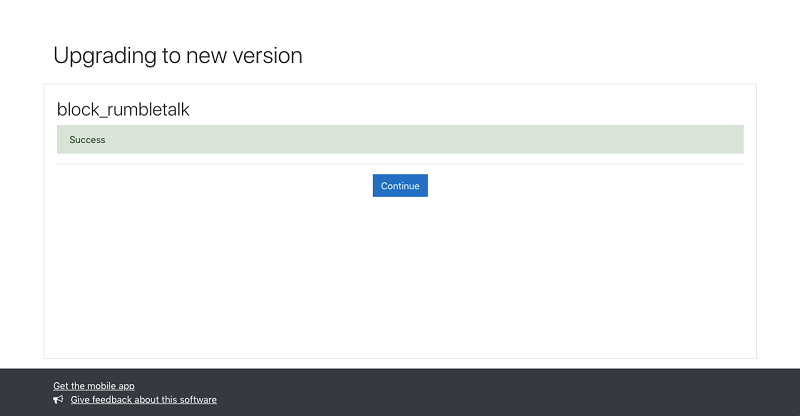 That's it. You have now installed your RumbleTalk Plugin at Moodle.
Check out these articles on: