How to change chat types?
You may change the chat type to your liking. To change a chat to a different chat type, open your admin panel.
Click Chat Type and you will see the different chat types available on the platform.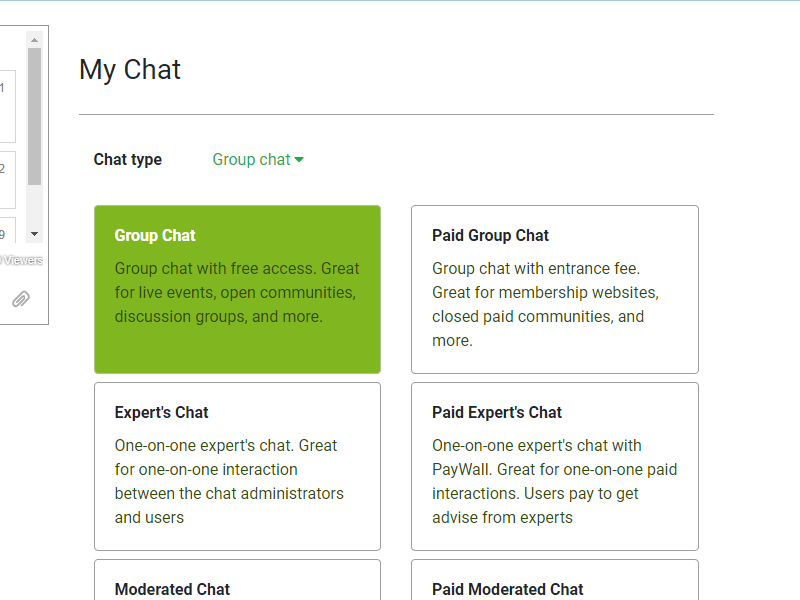 Read this article to know more about the different chat types: This or That? A complete guide to choosing the right chat type for you
Here's a short video for your reference.