How to add YouTube videos in the chat?
---
1. Grab the address of the media you want to insert.
Copy from the address bar, or right click on an image and choose 'copy image address' or similar from the pop-up menu.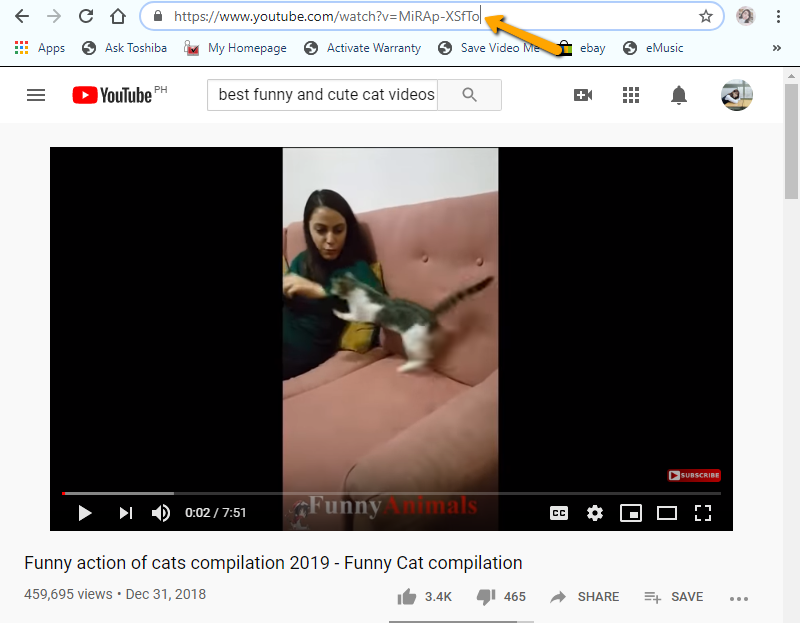 ---
2. Paste into the chat window.
Paste the address into the message area and press return.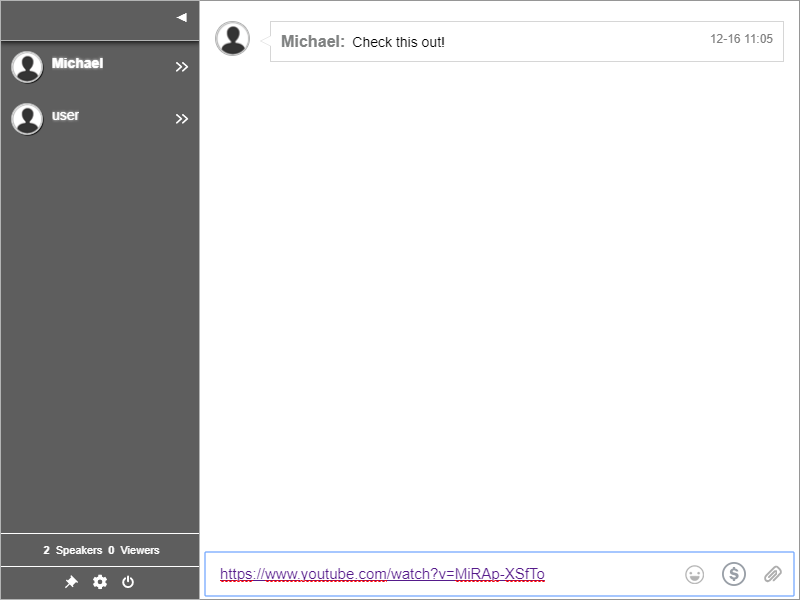 ---
3. The video or image appears in the chat.
If you've pasted the address for a YouTube or Vimeo video, it will automatically be embedded into the chat.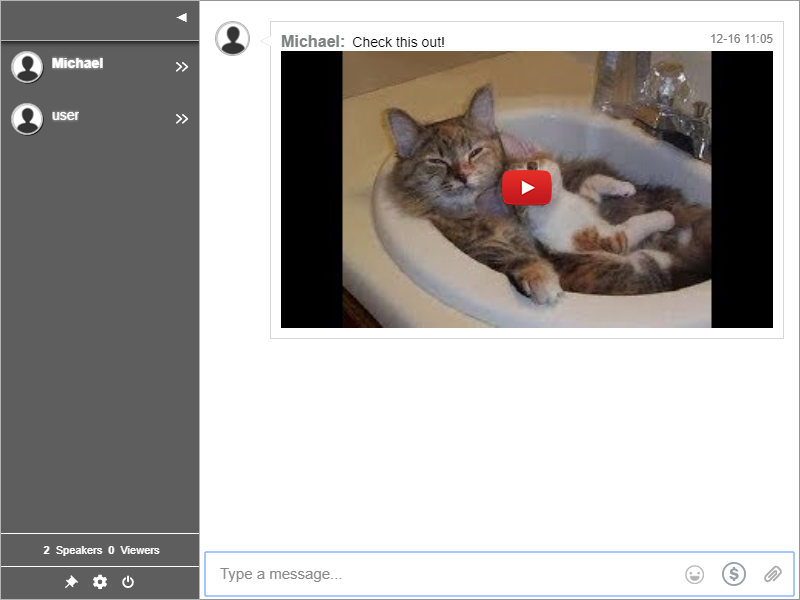 ** If you want to limit the size of the youtube video, you can do it using css (see here).
Here's a short video that you can follow.