What is RumbleTalk PayWall?
RumbleTalk PayWall (paid access) is a configurable option allowing you to charge your users a fee for various actions in the chat room. Currently, we support PayWall for logging into the chat.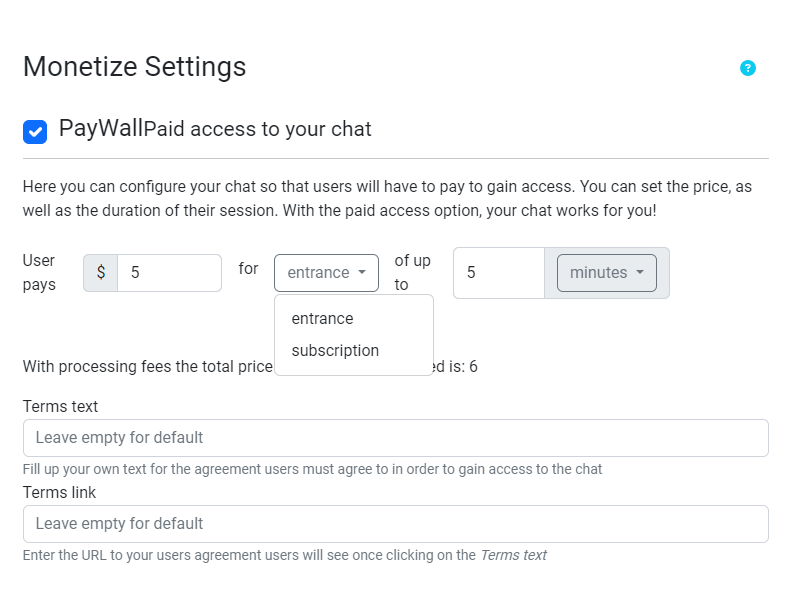 The two options:
Entrance per time
Entrance subscription based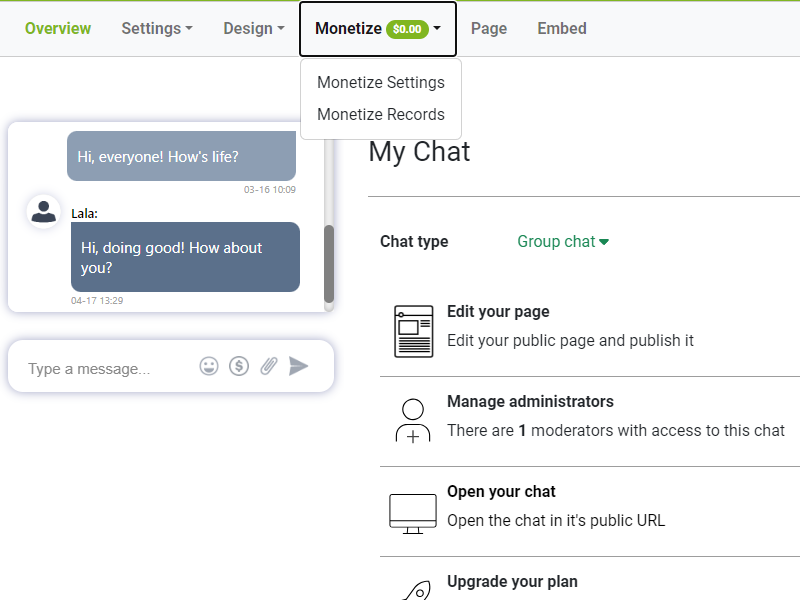 RumbleTalk PayWall allows chat owners to place a price tag on logging into their community chat. The platform allows users to chat, private chat, and video chat with others (or with admins) in the comfort of their own home.

RumbleTalk's mission is to help connect, inspire, and empower communities by bringing conversation and payment to the digital age.