With the mute option, only admins will be able to talk in the chat room. This is also called Admin mode. All non-admin members will be forced to listen and read the messages between the admins.
It can be used for Q&As, lessons, or even meetings where one person needs to speak first before the other. This is essential for getting your members' attention.
To activate the mute option, there are two ways to do it.
The first way is by accessing "Chat Operations" on your admin panel settings. Click the "Admin mode: off" button to mute the chat room. After clicking, it will switch to "Admin mode: on."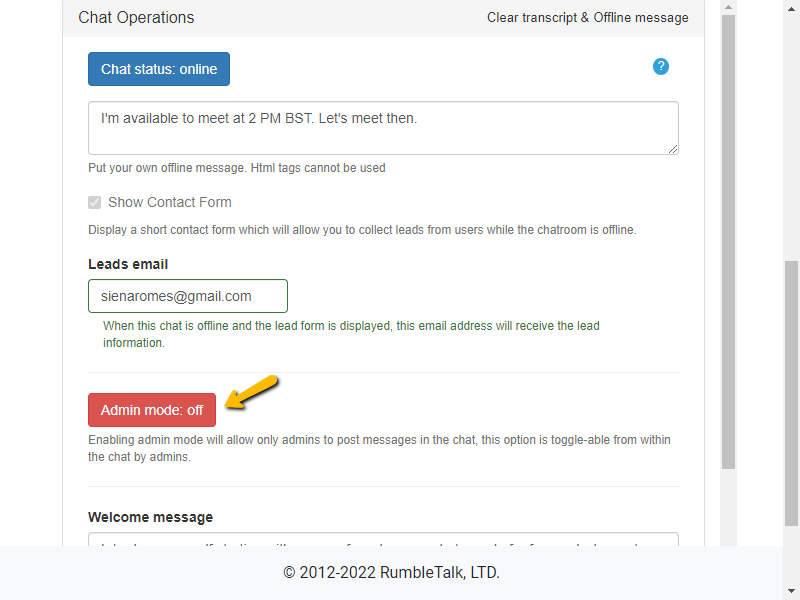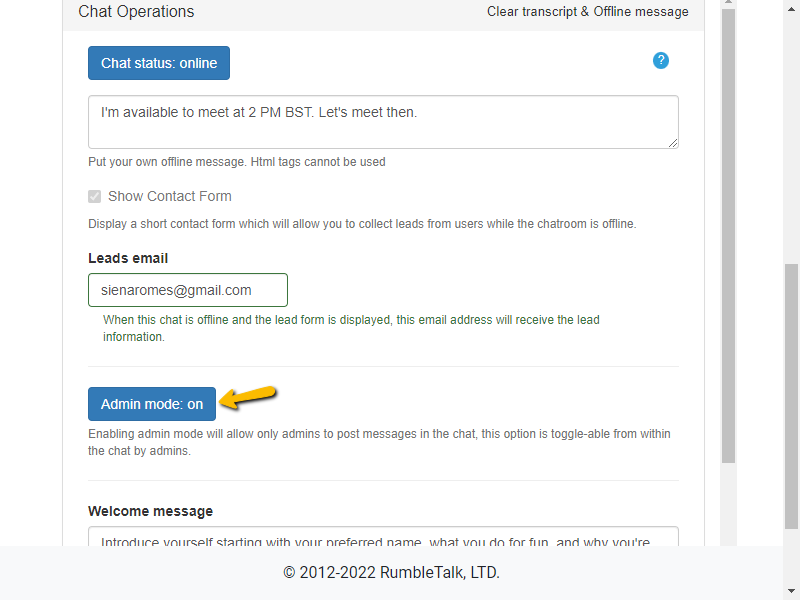 The second way is to mute it on your chat settings. Click the gear icon on the bottom left-hand corner of your chat. Toggle the button for admin mode to mute the chat room.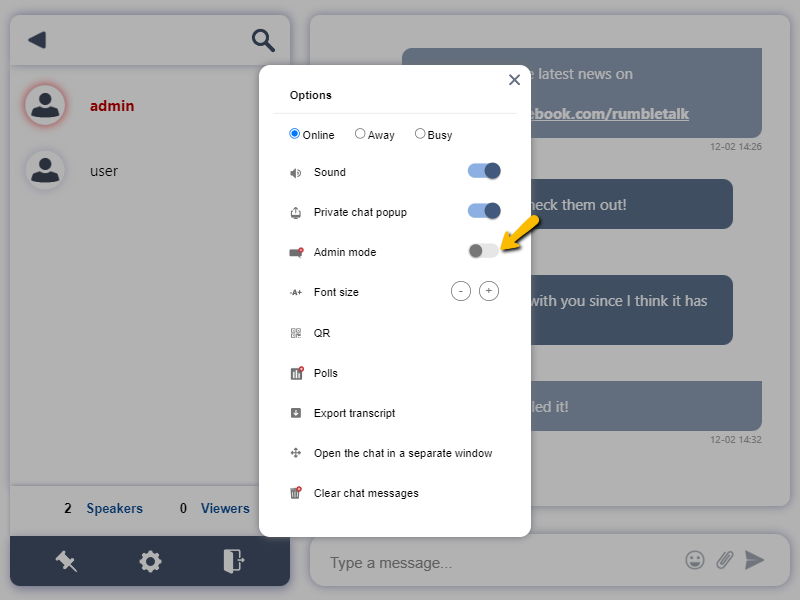 When the mute option is activated, the admins and non-admins will see different views.
Admins will see a red box with the text "Admin mode" and will be able to type in the text box.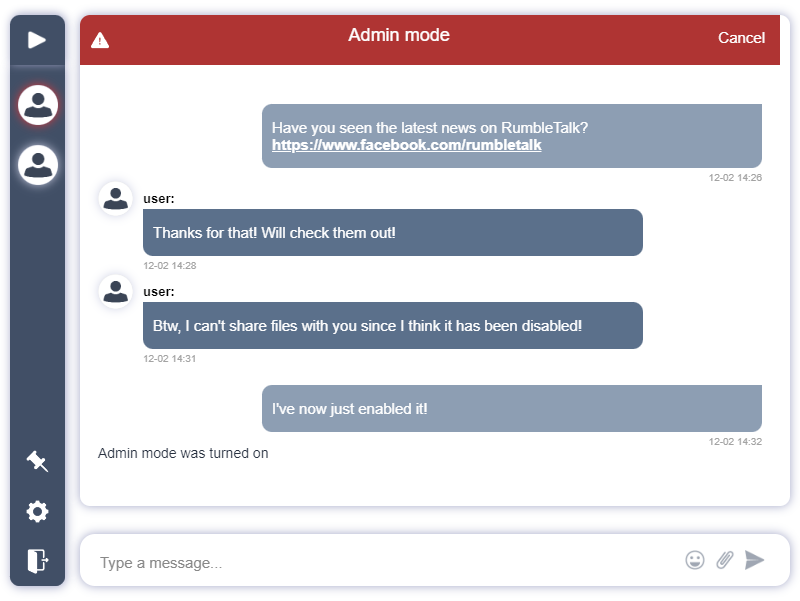 Non-admins will see a green box on the bottom of the chat room, replacing the text box. They cannot send any message unless the admins deactivate the mute option.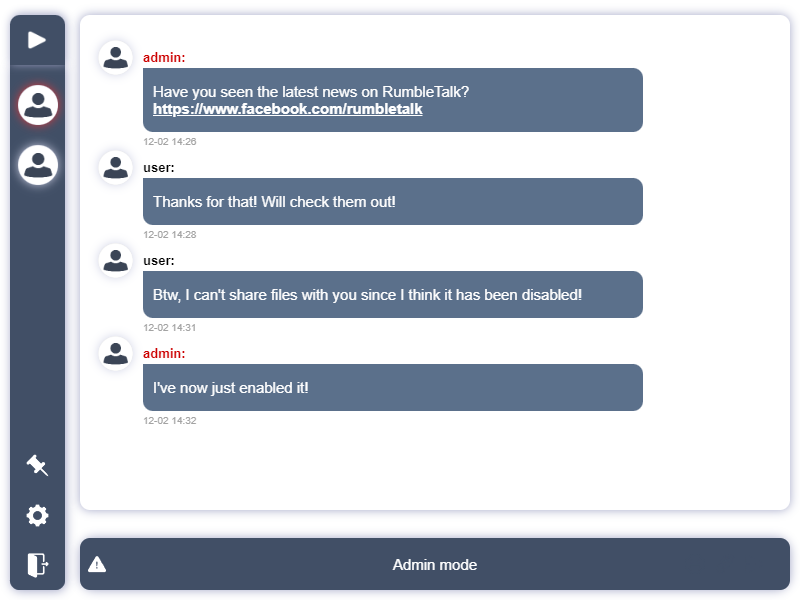 Here's a video you can use to serve as a guide.