How your users can control their chat profile and access?
There are several options to log in to RumbleTalk.

Guest Login
Facebook Login
Twitter Login
JS API Login
Chat Members (Chat owner registered them)
Register to Login (Users will need to register before logging in)
REST API Login (API to refister and import users)
Paid Access Login (PayWall – Users pay to get access to the chat)
Paid Access Subscription (PayWall – Users pay a recurring subscription to get access to the chat)
The users that logged in using the bold login options above can control their profile and access info. We give your registered users an easy way to change the next info:
User name
Password
User image (change the avatar url)
Request to be deleted (not automatic)
view chat login history
Give this URL to your users so they can change their details after verifying their email address. https://profile.rumbletalk.com/access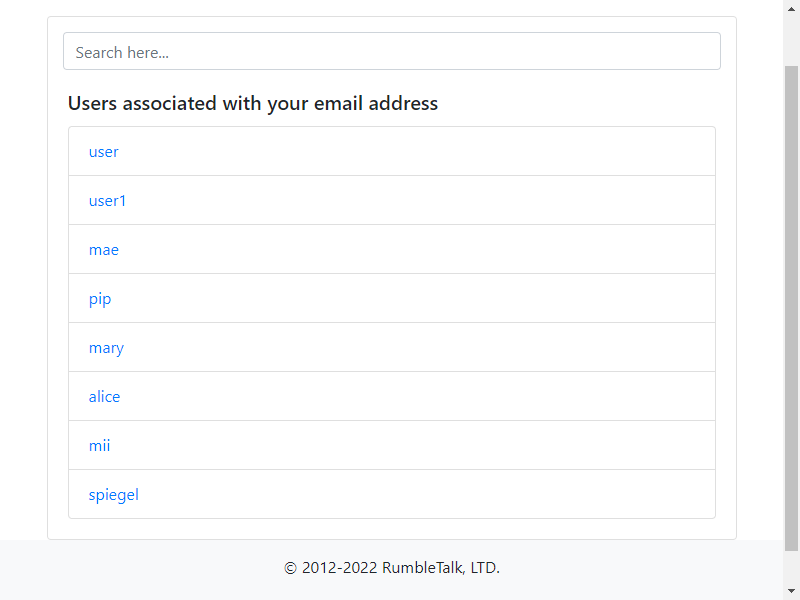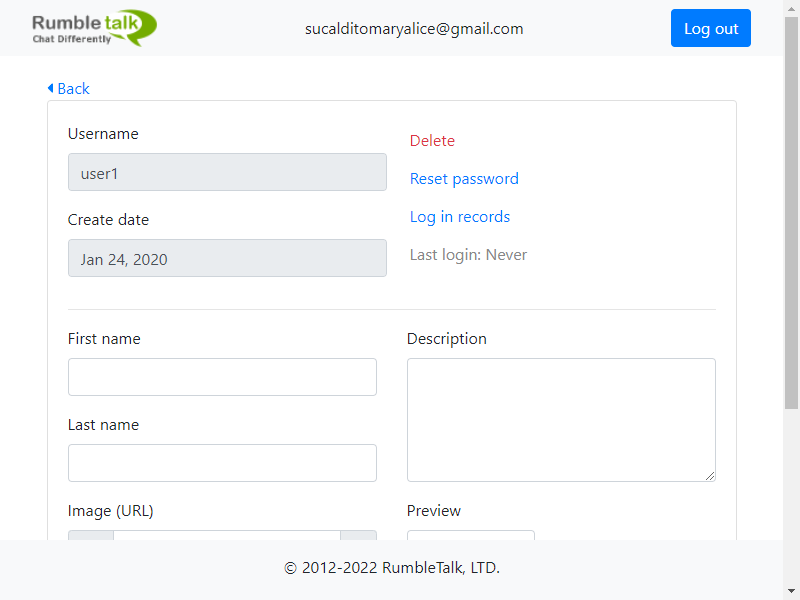 Clicking on the Login information, a user can see when he/she logged-in to the chat in the past and from what IP.