How to use the slow down feature?
What is the Slow Down feature?
The Slow Down feature allows you to limit the number of messages sent in the chat room at a given time.
For example, You can limit the message sent by each user in 5-second intervals.

This lets you control the influx of messages especially if you have hundreds of live chatters online.
How to set up the Slow Down feature?
1. Login to your admin panel
2. Go to General & Logins > Advanced.
3. Scroll down and click "Limit sending of messages every second(s)."
4. Set the time interval.
NOTE: You can also enable it for the private chat (in the Group Chat).
Now, the chat will refresh and non-admin users will have a limit on the number of messages they can send. This is how it'll look like: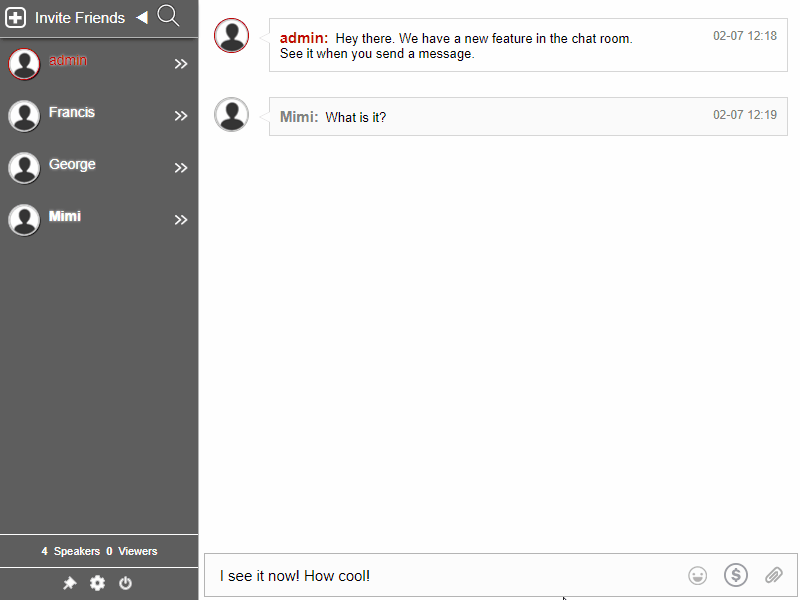 Even if this feature is enabled, the admins can still send messages normally.
Here's a short video that you can use as a guide.