How to subscribe without a PayPal account?
When you upgrade your RumbleTalk account, the main available checkout is through PayPal. Even if you don't have a PayPal account, you can opt for a RumbleTalk subscription. In case you do not want to go through PayPal, we can send you another payment gateway.
Here's how you can do it.
When you checkout, you will immediately be redirected to PayPal.
First, check if you're upgrading your account with the right details.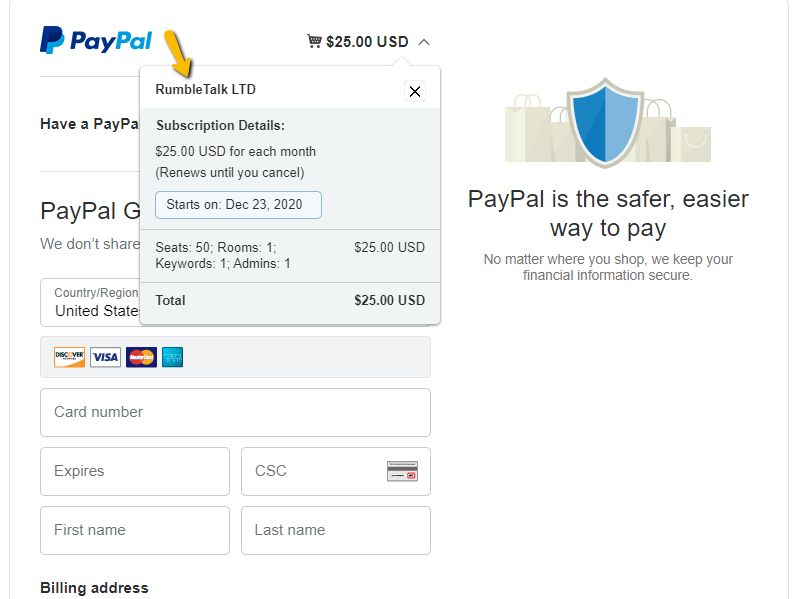 If the info is correct, then proceed to type in your credit card details.
Towards the bottom of the page, PayPal will ask you if you want to create an account. Choose No, I don't want an account now. This will still let you upgrade your account.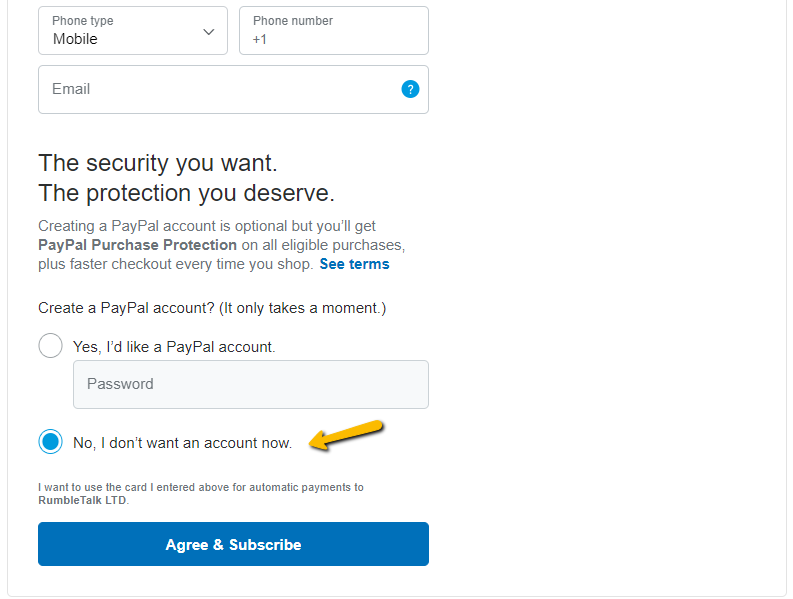 Lastly, click Agree & Subscribe to proceed with the payment.
IMPORTANT NOTES:
PayPal only accepts credit card payments for subscription purchases. If you're using a debit card, in some cases, you will see an error.
Normally, subscriptions are canceled via PayPal. When you subscribed via credit card only without a PayPal account, please contact support@rumbletalk.com using your registered email to request a cancellation. The registered email on RumbleTalk should be used to verify your cancellation request.
If you cannot pay using PayPal credit card, please contact us so we can send you an alternative payment link.