How to set your WordPress Users to Auto Login with RumbleTalk Chat
When you want users to log in to the chat automatically with their own WordPress user name. Go to WordPress RumbleTalk chat plugin settings.
Check the Members box, and then save your settings.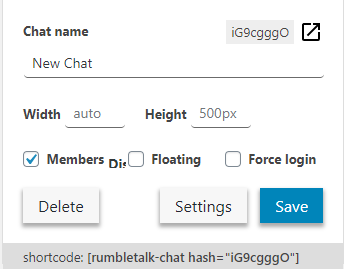 You're done!
Whenever your WordPress users are logged in to the website, they will automatically be logged in to the chat room as well.
NOTE: In case you change something in the admin settings and things are not working as you expect, just uncheck Members > Save. Then, check Members and save again.
Here's a short video you can use as a guide.