How to set a paid access option to my chat (paywall)?
To charge a fee for entering your chat, use the paywall feature in your chat room, just activate it via the Monetize settings.
Then, go to Monetize Settings and tick the box for paywall. Click Save changes to proceed.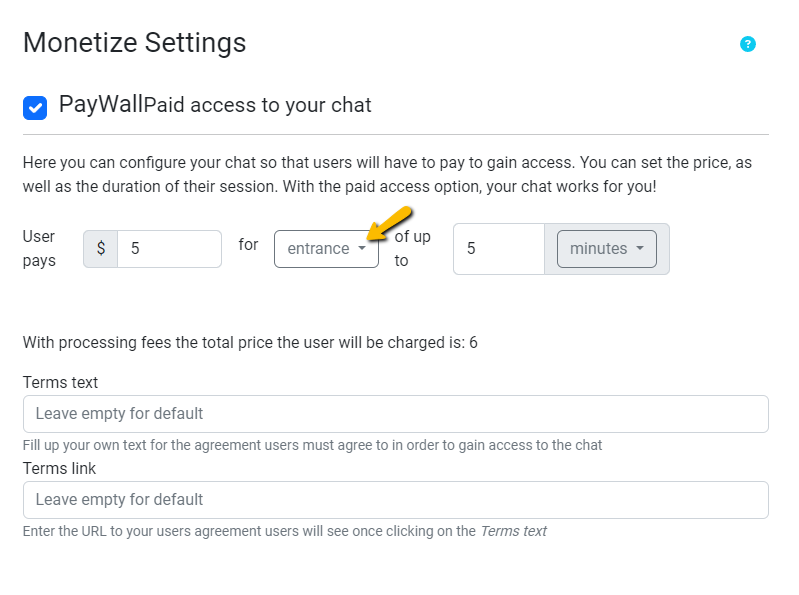 Here's a short video showing how you can add an entrance fee.