How to hide the video and audio buttons?
If you want to hide the option to video call or/and audio call in the chat, you may set it up using the admin panel.
Log into your RumbleTalk account
Click on Settings and choose Settings from the drop-down menu
Open the Multimedia tab
Uncheck the "Allow Video Calls" and "Allow Audio Calls" buttons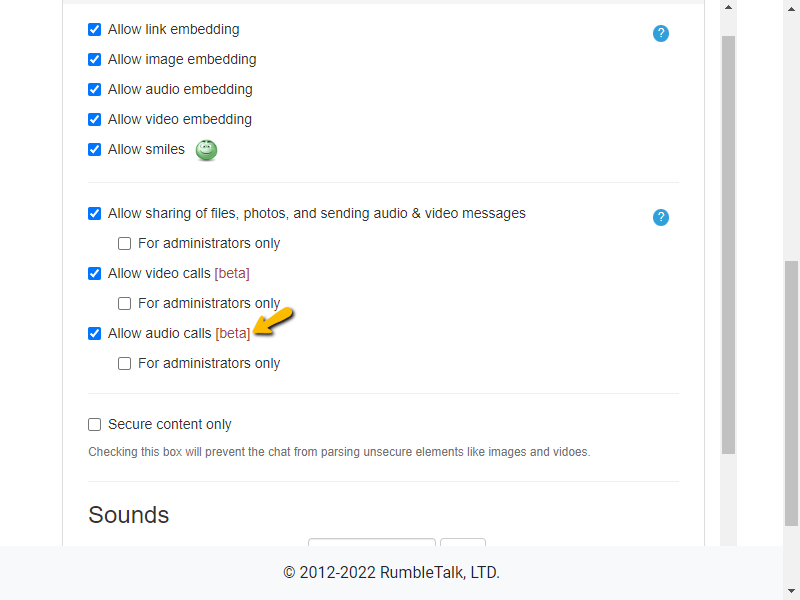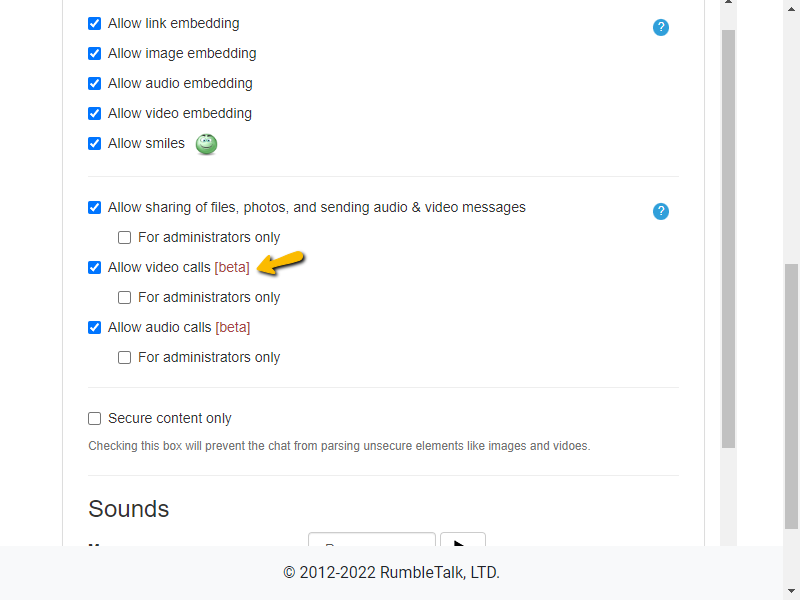 Here's how it usually looks like when audio and video calls are allowed.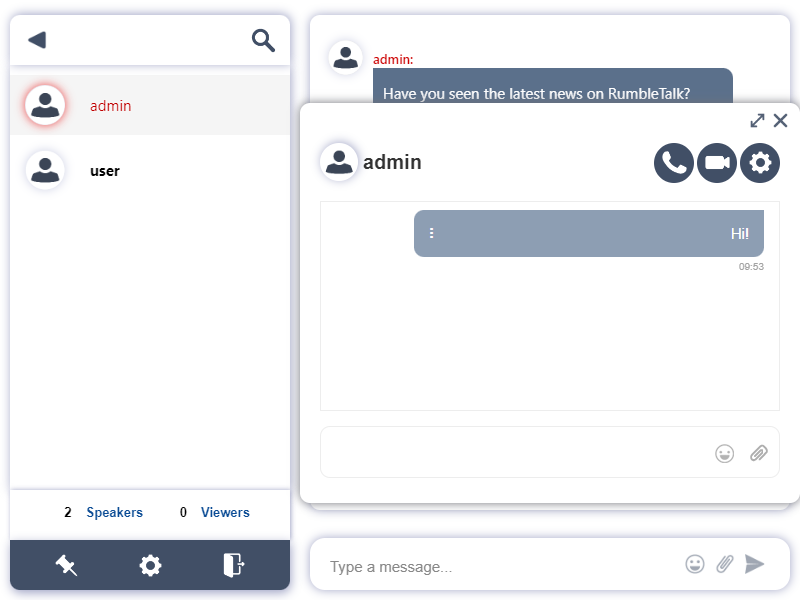 If unchecked, the video and audio call buttons are not seen anymore in the private chat.