How to hide or unhide the users list?
If you need to hide or un-hide your users list you can choose between.
Hiding it for all.
Hiding it for non admin users.
To control the users list you will need to use the Rumbletalk admin panel.
Log into your RumbleTalk account
Click on Settings and choose Settings from the drop down menu
Open the General tab (it should be open already)
Click on the Advanced sub tab
Choose if you want to hide the user's list to all or hide it to your users only, to do it uncheck the For Admins only checkbox under Users list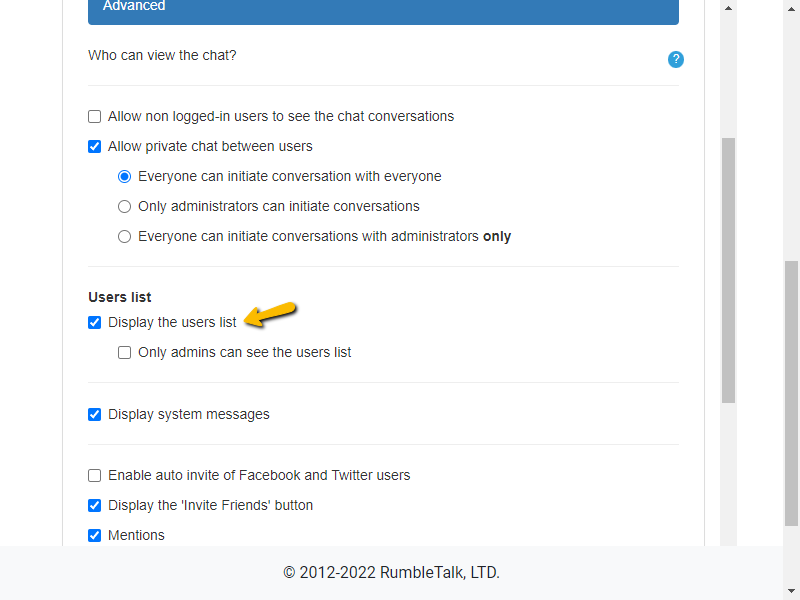 Here's how it looks like when users can see the users list.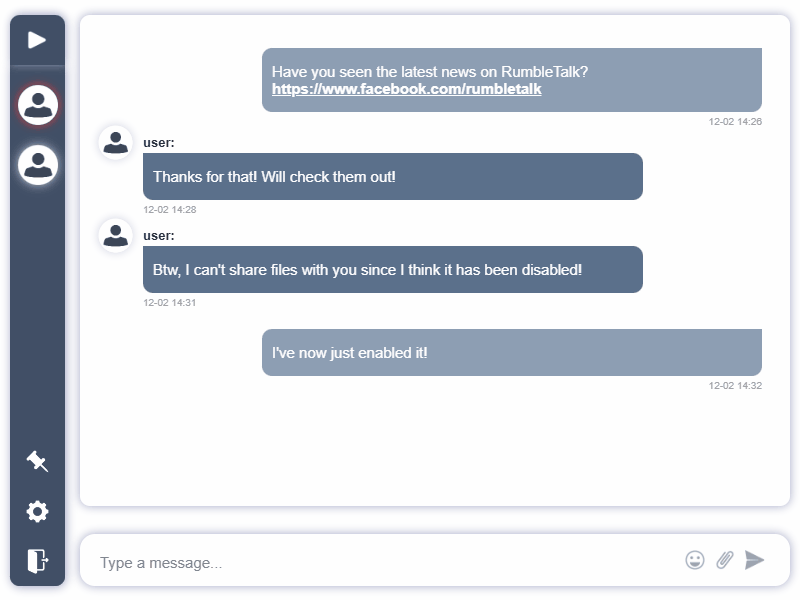 In this example, other users can't see the users list on the left side.