How to disable live audio calls?
To disable live audio calls, you first need to go your chat settings.
From there, go to "Multimedia."
Tick the box "Allow audio calls."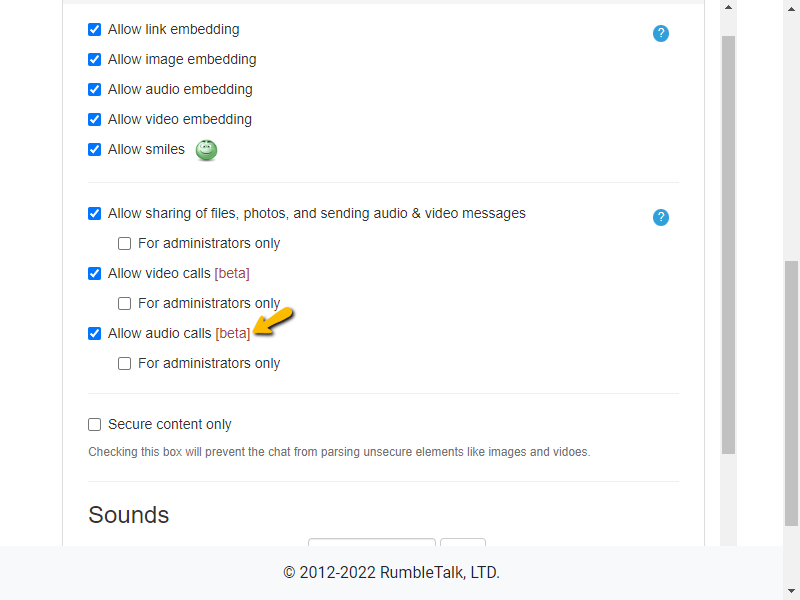 You can also choose to only allow it for administrators.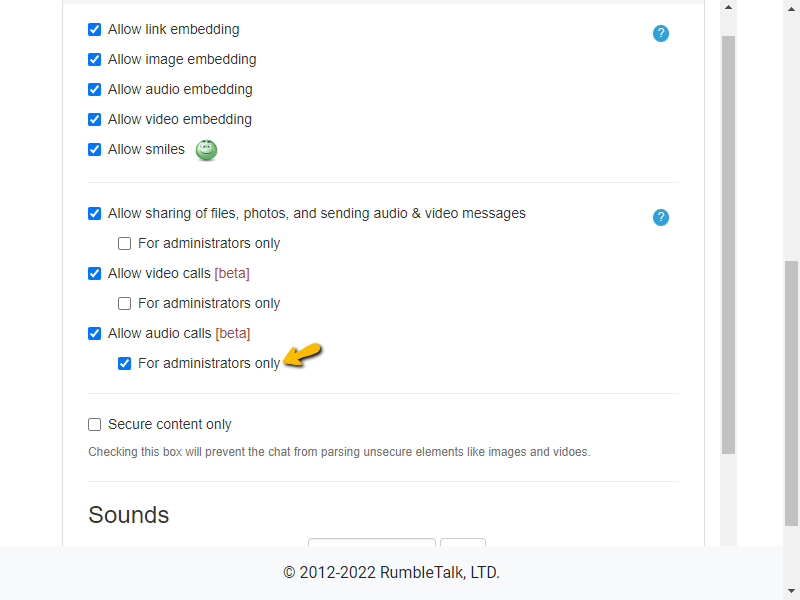 Audio calls are now disabled.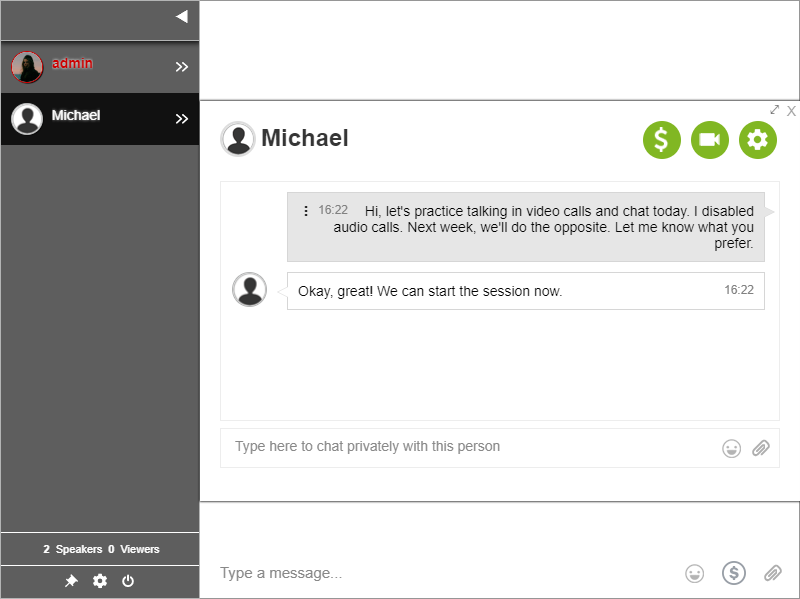 This is how it would look like when audio calls are enabled.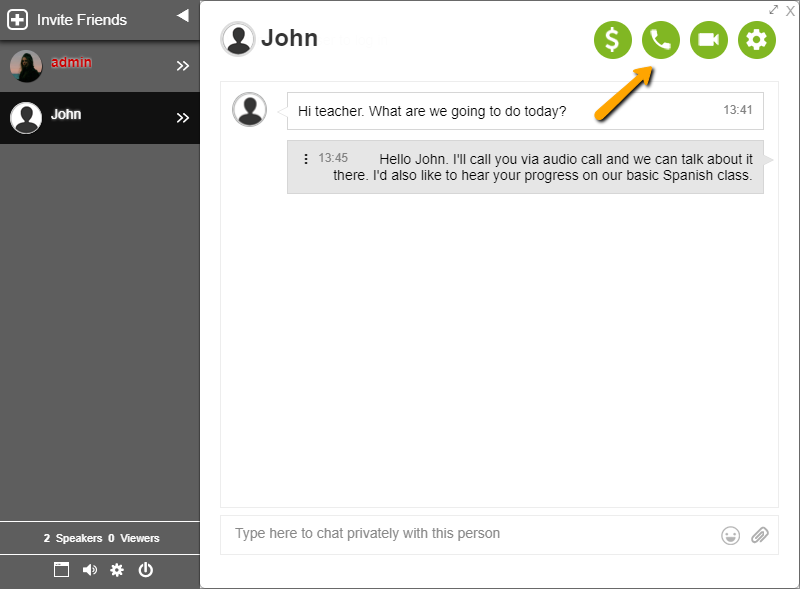 Note: Only admins will be able to enable/disable audio calls.