How to delete all files attached during a group chat discussion?
Since everyone in the group chat can share and send different files, privacy may be an issue. Therefore, you can choose to delete all uploaded files (images, recordings, videos, office files, pdfs, and more).
To do that, here are the steps that you need to follow.
In your RumbleTalk admin panel, click the settings and choose "History.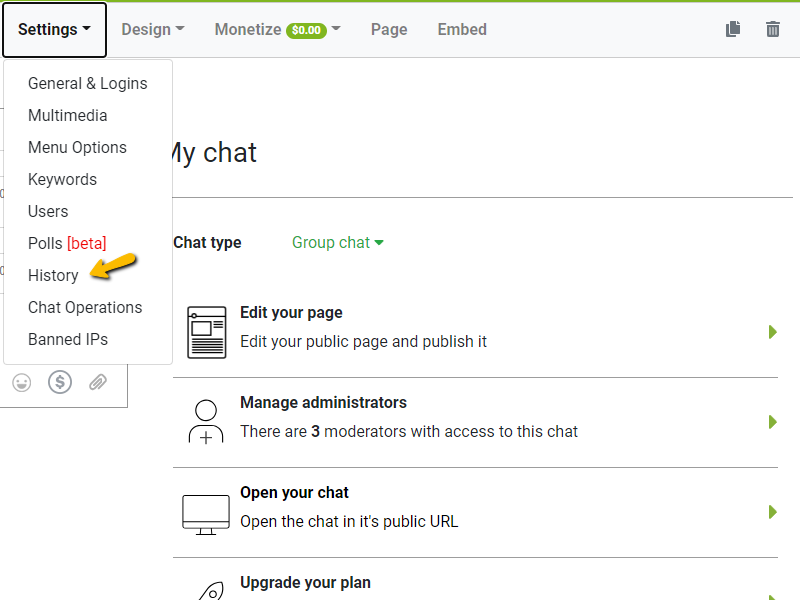 After that, you will be redirected to the chat history page. There, you have an option to delete all the messages that were sent to your group chat.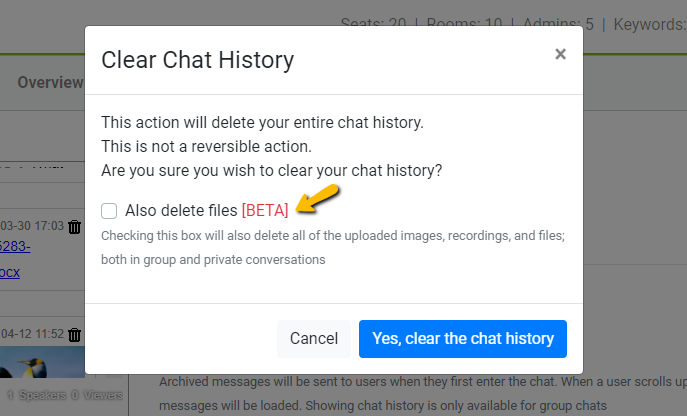 You will see the Also delete files message in the prompt. Check the box if you want to delete all your files.
Then, choose Yes, clear the chat history to proceed.
All files that you have sent to the group chat and private conversations will now be deleted.