How to create a RumbleTalk account using Joomla plugin?
On your RumbleTalk Joomla Plugin Settings, click Create your account now.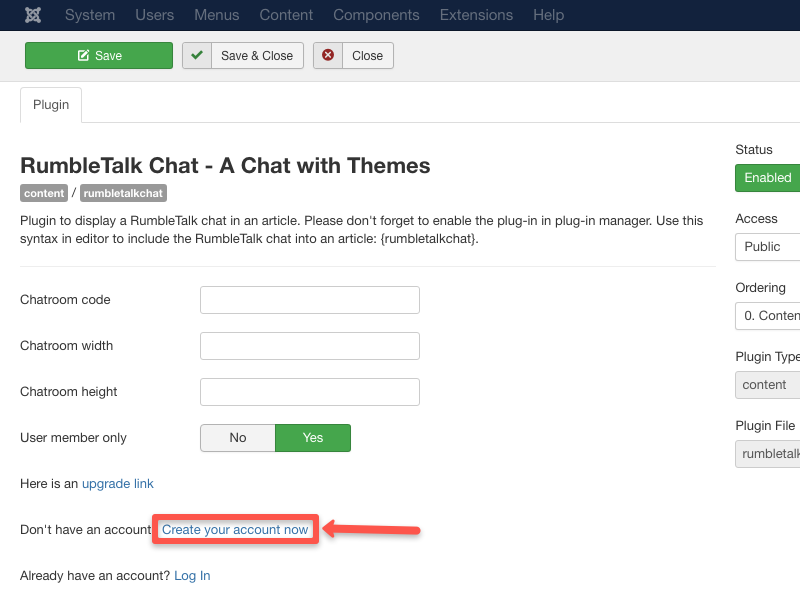 Fill up the required information and click Continue.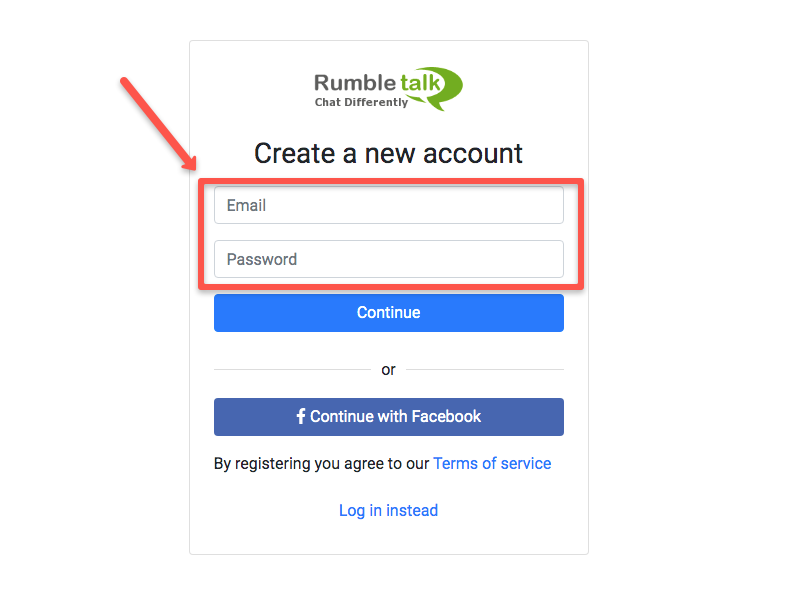 You can also register using your Facebook account. Click Continue with Facebook to proceed. After that, you will be redirected to Facebook website and will be asked to log in.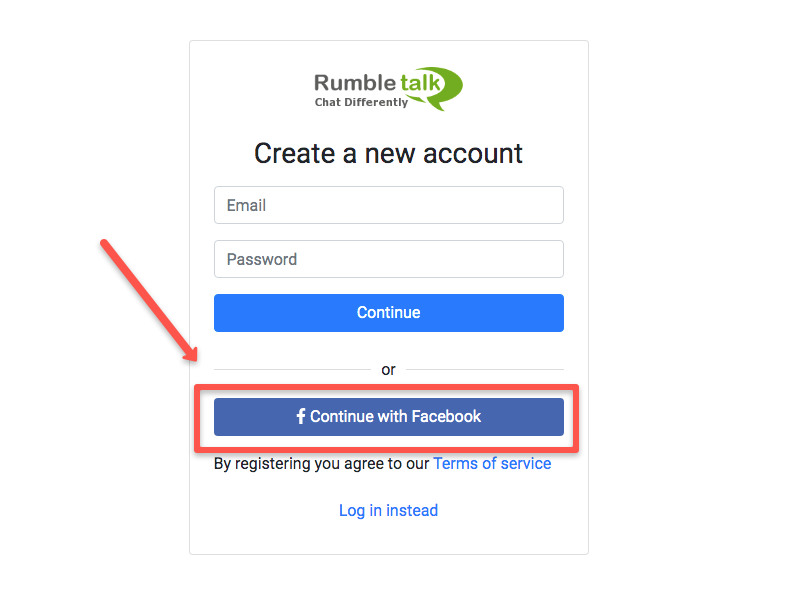 That's it. You have now created your RumbleTalk account directly in Joomla.