How to change the price of an entrance fee?
When you want to charge your users an entrance fee, you can set price of and duration in your admin panel at the Monetize section.
After that, go to Monetize Settings. You will see the default price of entrance fee, which is $5. Change it accordingly.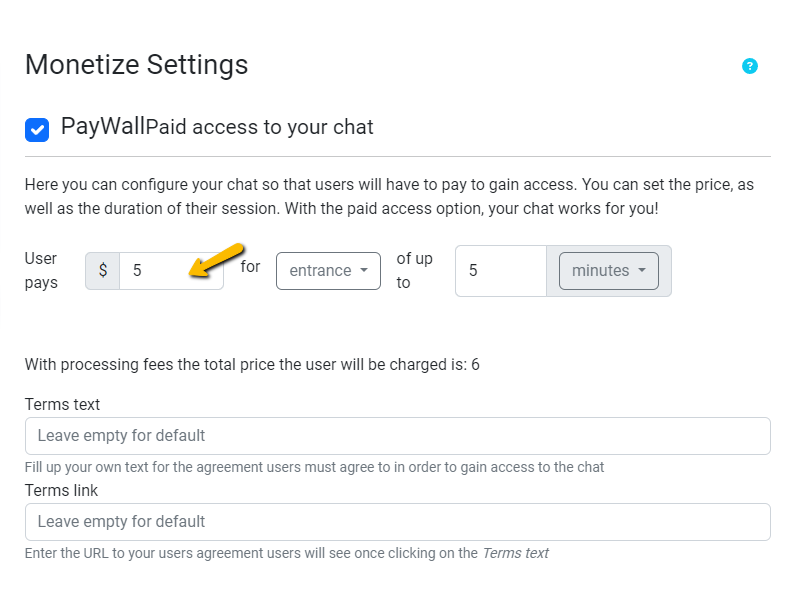 You can also change the setting on how long the entrance fee will last (from hours to months).
Click Save changes to save your settings.