How to change paywall from entrance paid access to a subscription?
If you're using paywall on your chat room, you have two options. It's either users pay for entrance or they pay for subscription.
To change the settings, click Monetize, and then click Monetize Settings.
In there, you will see the payment settings. Click the settings for how the users pay. Choose Subscription.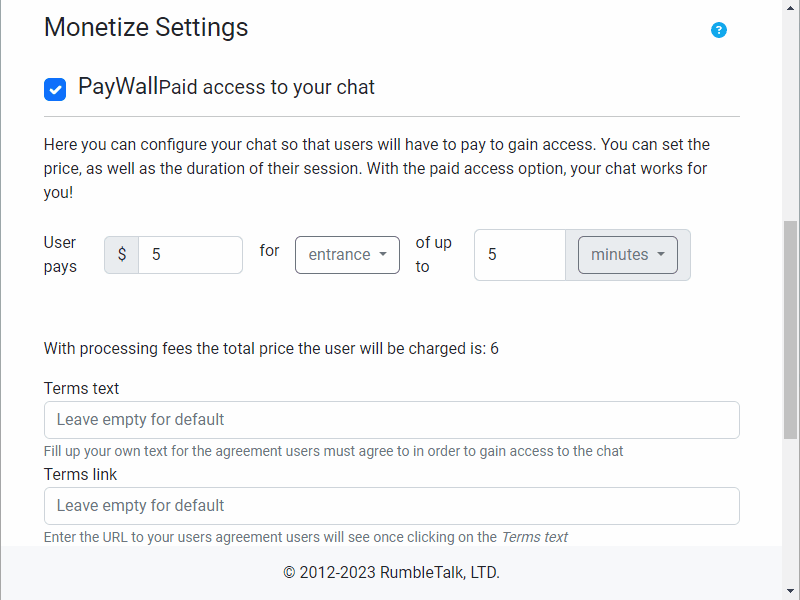 You can also change on how often a user pays, that is, monthly or annually.
Click Save changes to finalize your settings.