How to change a notification sound?
---
1. Open the admin panel settings
Click on the settings drop down and choose the settings option.
---
2. Sound settings
Switch to the 'Multimedia' tab. Choose which notification you want to change, and select the new option from the dropdown.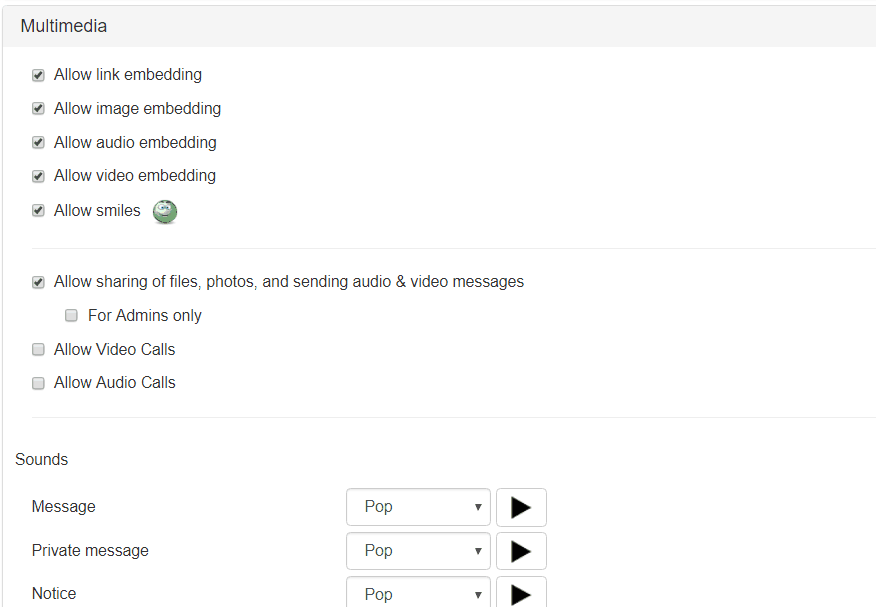 ---
3. Preview the new sound.
Use the play icon beside the dropdown to preview the sound that you have set.