RumbleTalk is a chat platform that allows you to add a chat into a website. To join a chat, you must first have your own domain and website. Sign up to the website to create a chat room. Then, you can add the chat via HTML code, plugin, or integration.
After that's done, you can now join a chat.
There are four ways to join a RumbleTalk chat room: by using the auto-login feature, using a guest account, using your user account, or registering as a new user.
Each method has its advantages and disadvantages:
Auto-login using user base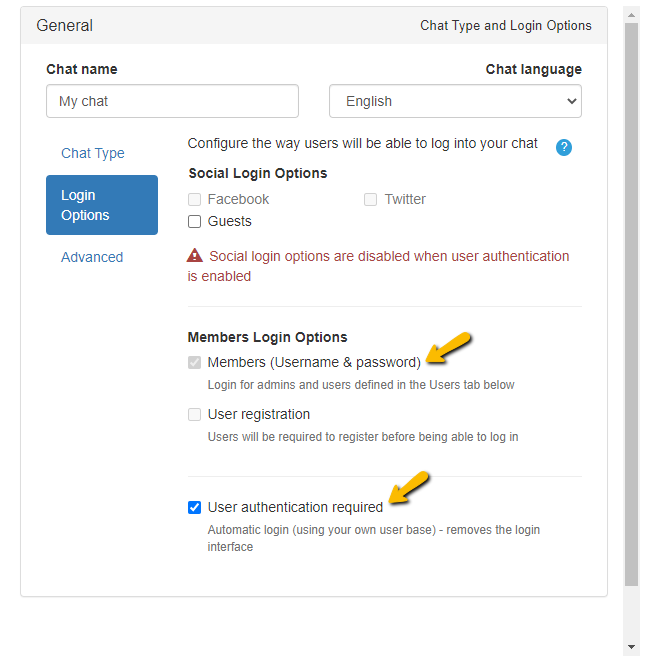 This is the easiest way to join a room with RumbleTalk, but it's also the most limited. You can only use this method if you have an account with the website's user base and have enabled auto login from that account.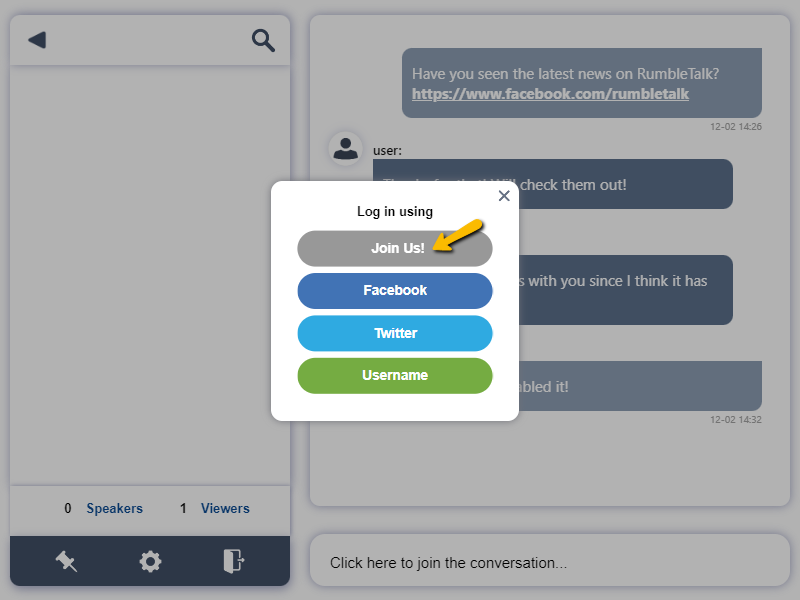 Visitors can log in as a guest if it has been enabled by the chat owner. For this, you don't need to register or log in to your RumbleTalk account. However, this is just a temporary login and conversations will not be saved.
If you have registered as a RumbleTalk user in a specific chat room, then you can log in via your username and password. This login will only work if you've been manually added as a user or you've registered as a new user.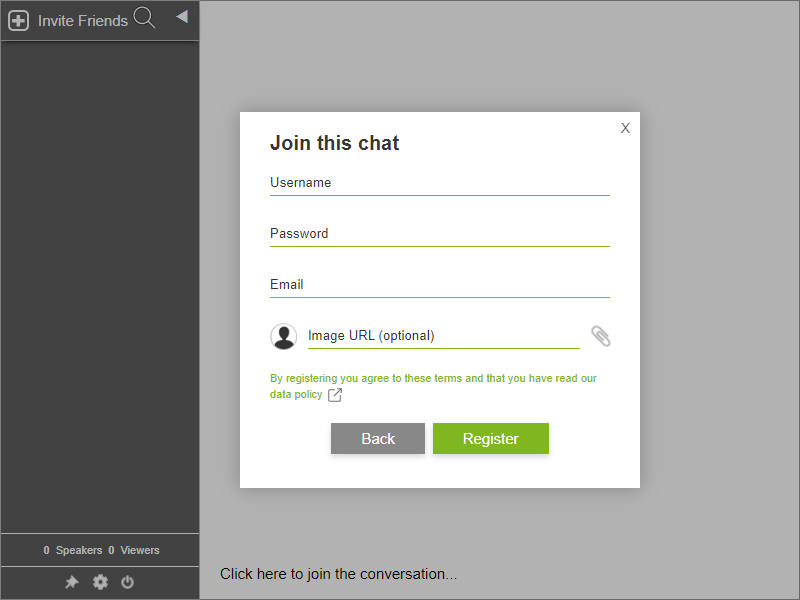 If the chat owner permits, you can sign up as a new user for a chat. You can upload an avatar and create your password.