What are emojis?
An emoji, or emoticon, is a small digital image or icon that is used to express an idea or emotion. Since emojis are visual tools, they are considered as a convenient way to help communicate emotion or something that words cannot portray.
RumbleTalk has 8 sets of pre-made emojis you can use to spruce up the conversation.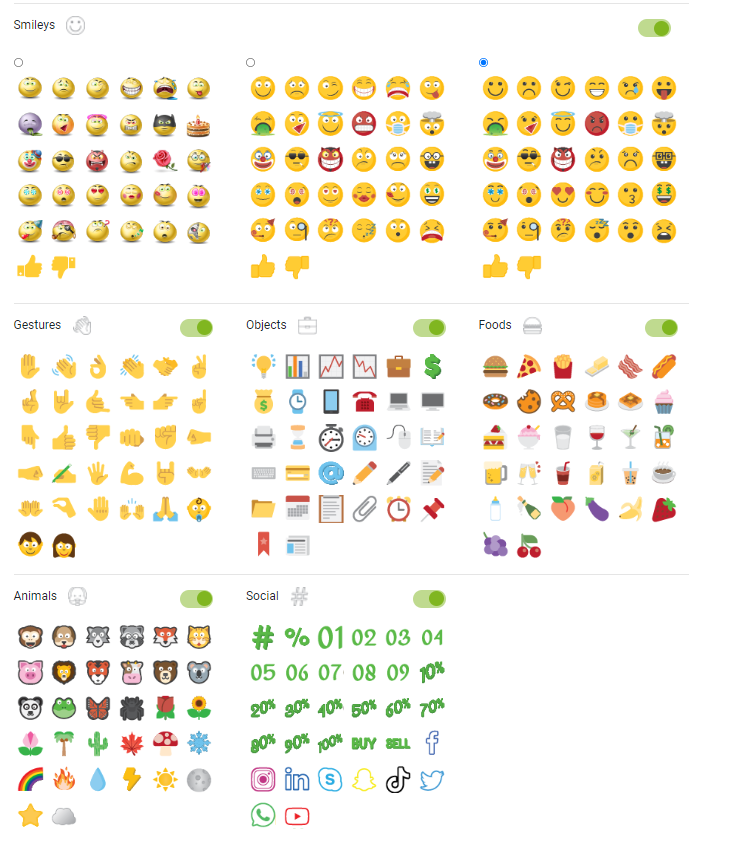 As an admin, how do I choose my emojis?
On your admin panel, click on Design > Emoticons.
Choose the set of emoticons you want to use and switch on the toggle button. These are the emoticons that will appear on your chat for everyone to use.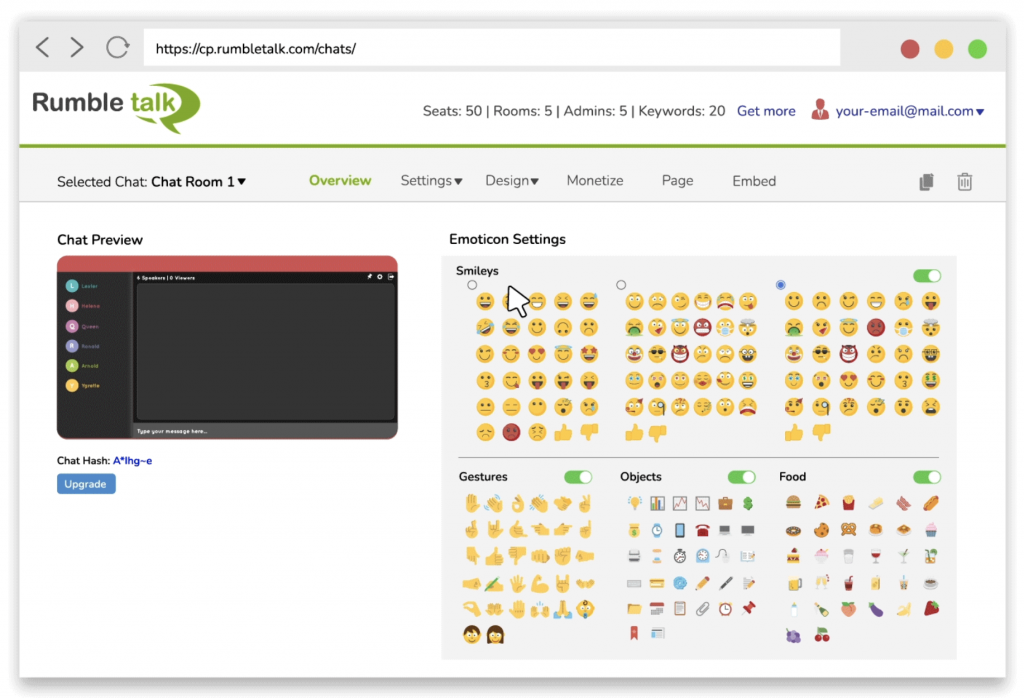 As a chat user, how do I send emojis?
On your chat window, click on the smiley button at the bottom right corner.
Click on the emoji that you want to send.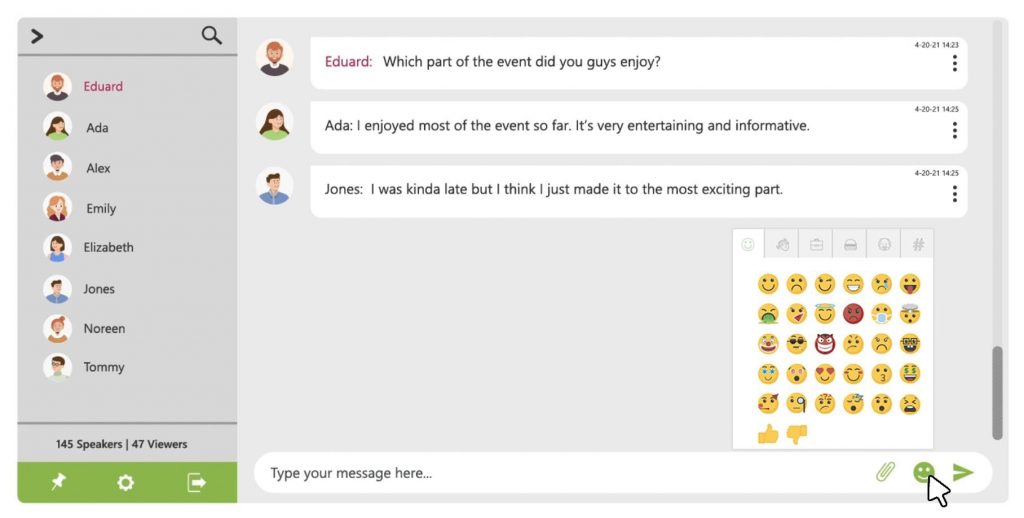 NOTE: This feature is available for beta users only. Contact support if you want access to the feature.