How to delete your RumbleTalk account?
To delete an account, here are the steps that you need to take.
First, log-in to your admin panel. Then, go to Account Settings.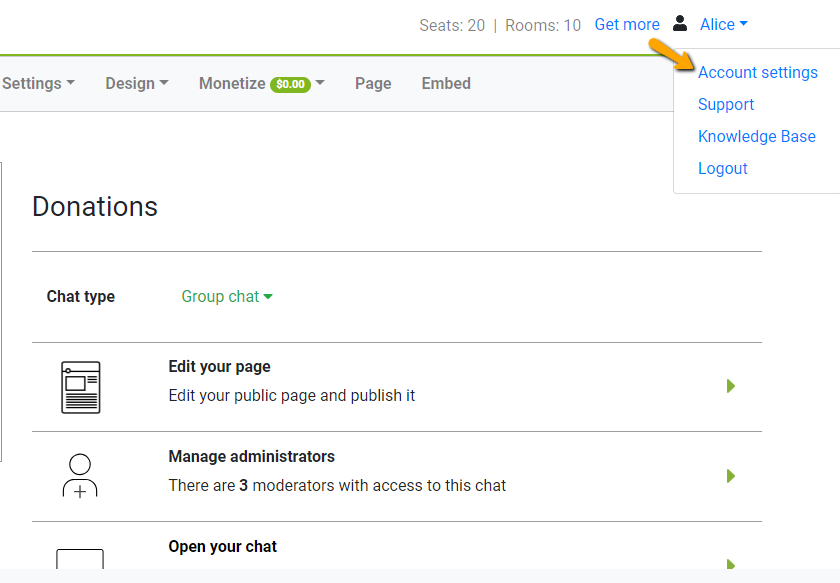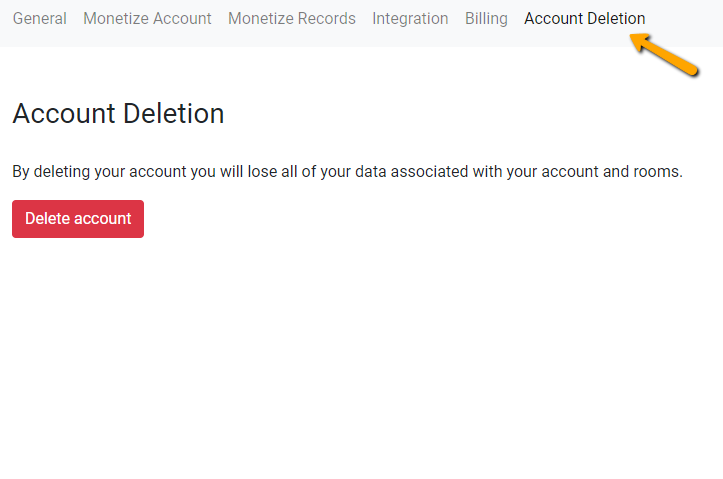 Lastly, delete your account.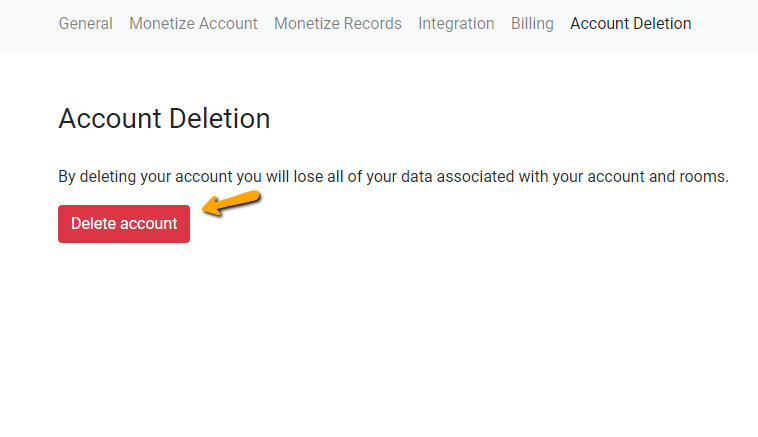 You will also be notified that deleting your account does not cancel your active subscriptions. Therefore, you need to cancel it manually on PayPal.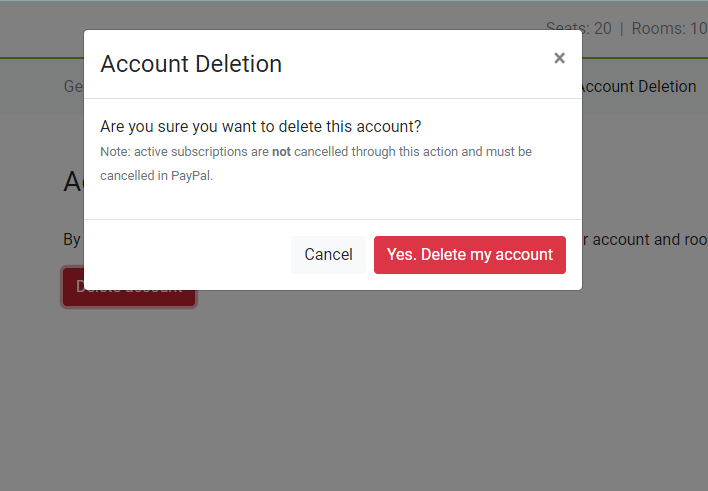 That's it!