Can you pre-approve messages on the chat?
Yes, you can! With the moderated chat, the admin can approve or delete messages before it gets sent out in the chat room.
A moderated chat is an online chat for events with a speaker and group of audience, or a chat where there is a discussion happening. Comments or messages by members won't be public unless an administrator approves it.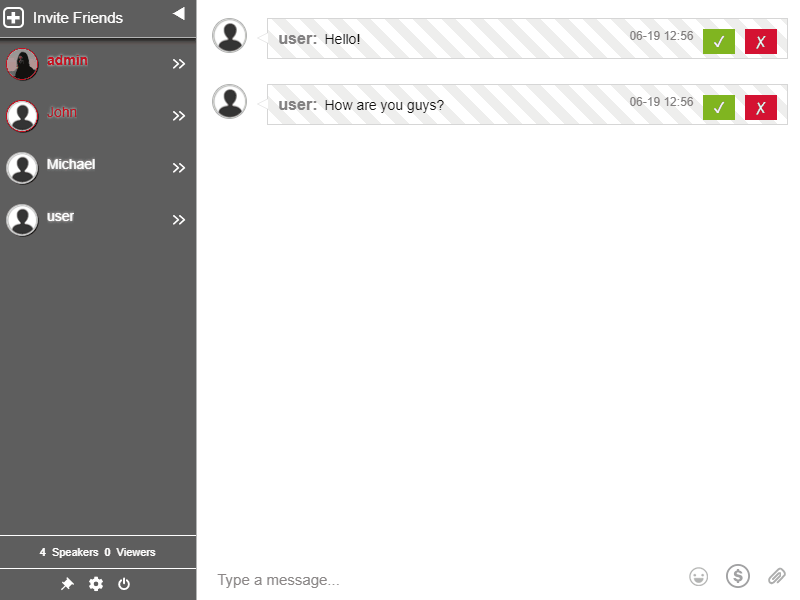 There are two types of users on the moderated chat.
Admin – The admin screens messages/questions. He/she also appoint a new admin to moderate the chat room. The admin can also be the expert or chat owner.
Chatters – ask questions and read responses. In addition, they can send greetings/messages as long as it is approved by the admin.
Admin view: All admins will see all members' messages. They can choose to delete or approve it.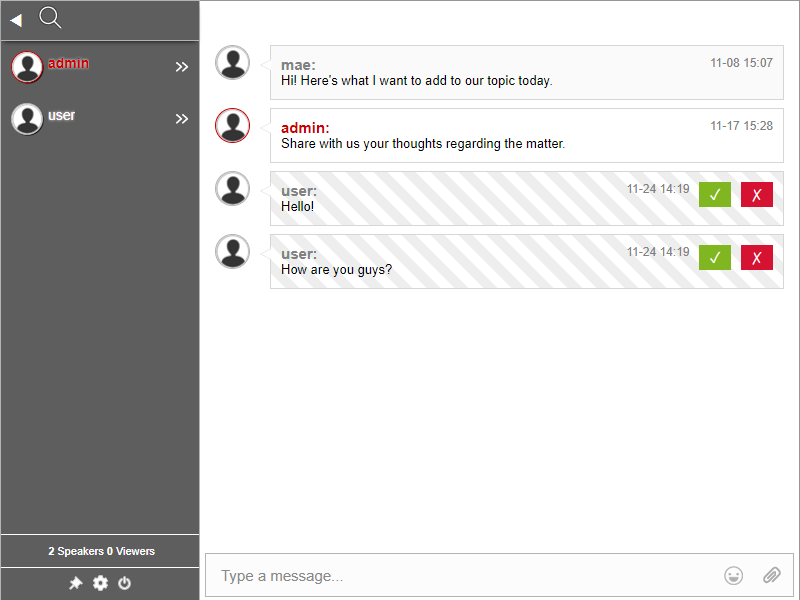 User view: A non-admin user will not see any messages unless it has been approved by the admins.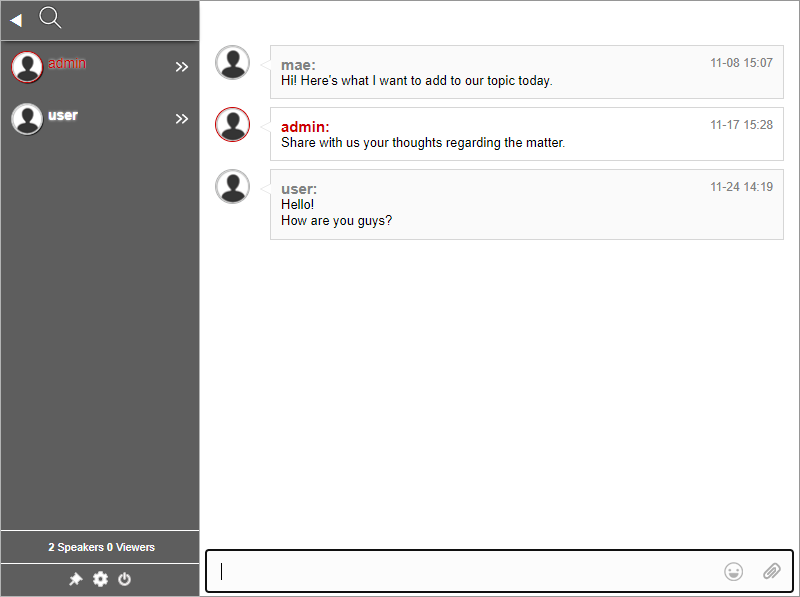 To know more about moderated chat, click here.