Can RumbleTalk chat be integrated with WordPress, Wix, Joomla, or any other 3rd party applications?
Yes, yes, yes, and yes. RumbleTalk uses IFrames to have near universal support in third party applications.
Some CMS applications such as WordPress, Wix, and Joomla have RumbleTalk plug-ins for easy integration.
If you're not using one of these applications, we'll give you one line of code that can be placed in any website to instantly open your RumbleTalk group chat.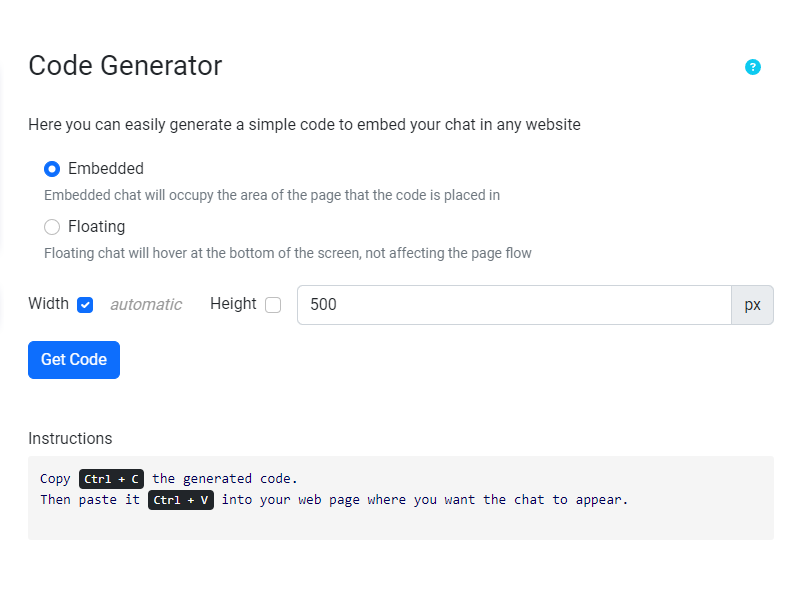 Not familiar with code? No problem, we have a support team ready to help. Contact support@rumbletalk.com.
You may also use this short video as a guide.