Can I customize the appearance of my group chat room?
Absolutely! We've made it so that you can customize RumbleTalk group chat to fit your brand and site. You can even customize both web and mobile versions.
We offer a quick editor for easy point and click customization of the web group chat in the Advanced Design tab of the admin panel.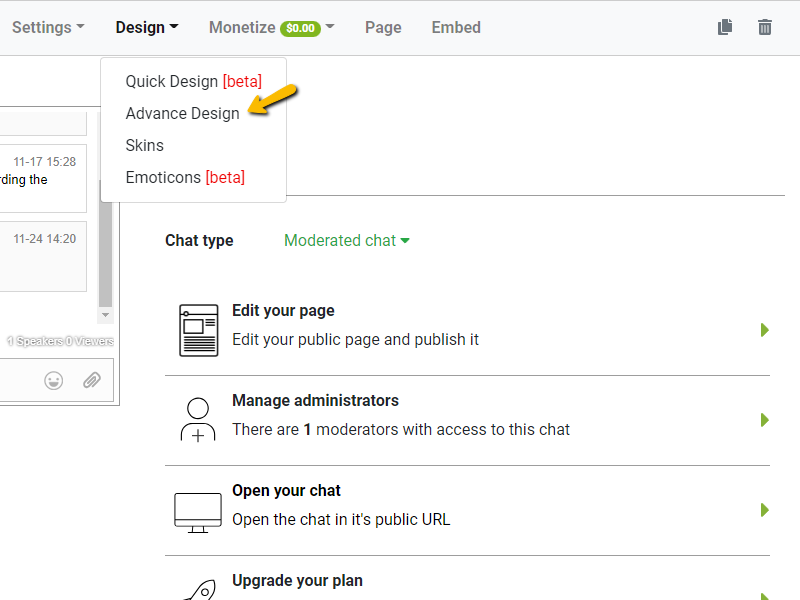 RumbleTalk group chats can also be fully customized with CSS in both web and mobile versions. With CSS, you'll be able to change any aspect of the chat appearance. Web and mobile CSS changes are done separately allowing another layer of custom design.
Here's a short video about CSS.